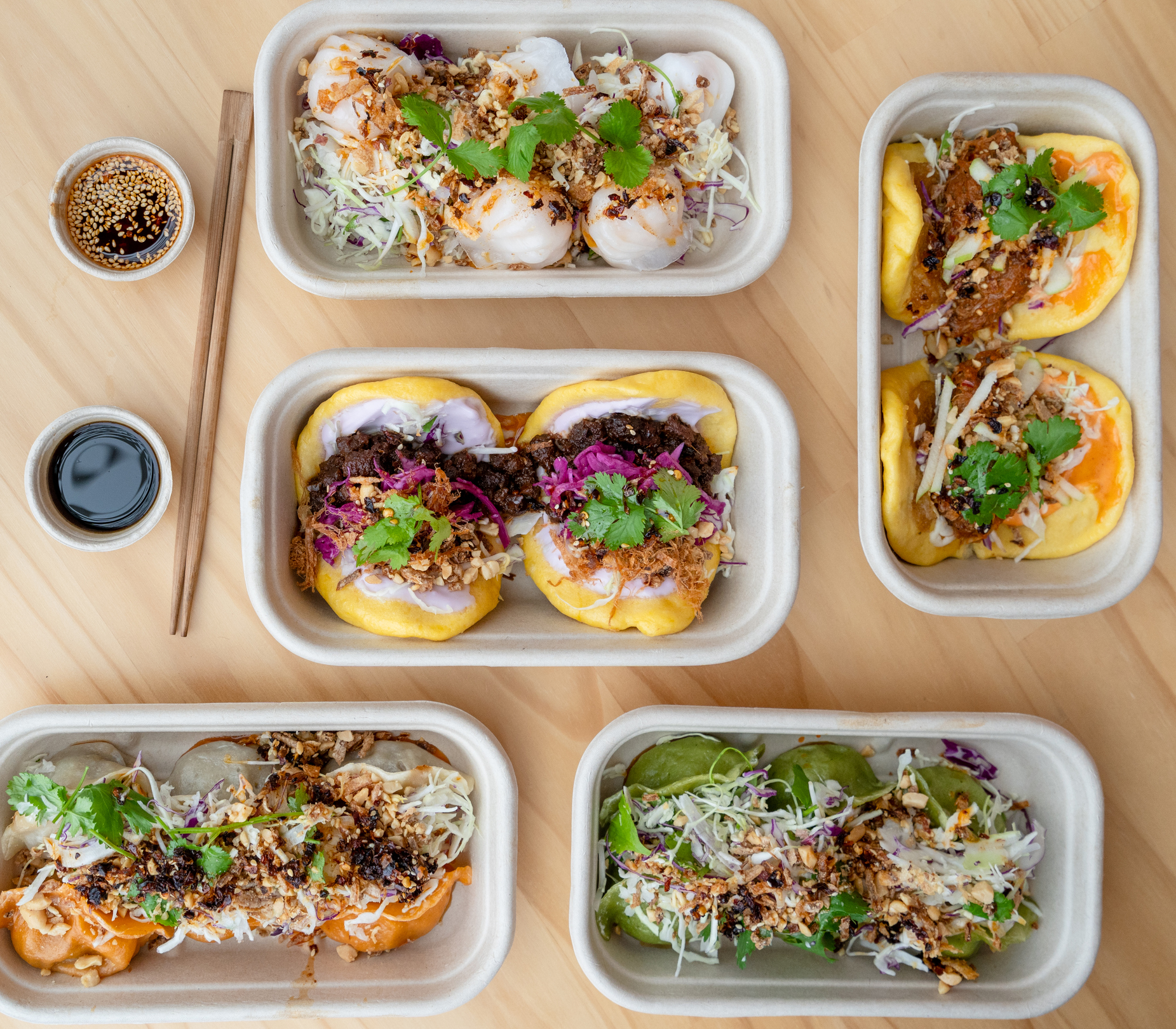 Yes, Sustainable Office Catering Exists: How Foodee Does It 
Sustainable catering, environmentally friendly catering, zero waste lunches, eco-friendly office catering—less than a decade ago, these search terms would have come up blank. Thankfully, companies across North America can now order sustainable corporate catering, be it office lunches, snacks, drinks, breakfasts, events, or whatever, without all the waste that used to be associated with catering. 
What does sustainability mean? McGill University said it best: "sustainability means meeting our own needs without compromising the ability of future generations to meet their own needs." In the restaurant and food industry, sustainability is a hot topic, as it should be, with food systems contributing roughly a third of global greenhouse gas (GHG) emissions. 
"While that's not all coming from restaurants, the trend toward dining-out and ordering-in means that the restaurant industry needs to be even more sustainable," wrote Foodee's co-founder, Ryan Spong in his article, My Michelin Guide to Sustainability. We take sustainability seriously at Foodee, an office catering company with local restaurant partners and corporate clients in cities across North America. We specialize in environmentally friendly and sustainable catering—here's how we do it.
Baking Sustainable Catering into Foodee's Company Culture
First, a bit about Foodee. In 2011, Foodee was born a rebel. Our founders worked in the tech and restaurant industries. They knew good local restaurant food when they tasted it—and the value that food tech platforms could bring to the table to support small local businesses. Since then, Foodee has only partnered with the best local restaurants, delivering and serving their meals in sustainable, eco-friendly packaging to neighboring local offices. 
1. Environmentally Friendly Catering Tip: Eat Local Food
Our vision from the get-go was: "When local restaurants feed their city's workforce, we elevate office culture, eliminate food waste, and build vibrant, sustainable communities." Supporting local businesses and farmers, and eating locally is important to our business, our restaurant partners, and our clients. Support our neighborhood restaurants; reduce our transport carbon footprint.
According to the UN's Guide to Climate Action on Food, "when it comes to food miles, the longer the distance our food travels from the farm to the place where we purchase food, the higher the greenhouse gas emissions from transport vehicles. Shopping and eating local can help reduce the food miles traveled and can help an individual save up to 1.1 tons of carbon emissions annually."
Support Local and Sustainable With Foodee:
Our restaurant partners are local business owners:

They care about the ingredients and food they serve, the communities they feed, and the other businesses they support.

Support local businesses and farmers:

Many of our local restaurant partners use ingredients sourced from nearby farmers and local producers, having a smaller footprint to transport foods and often supporting organic growers. In fact,

eating organic can reduce our individual carbon footprint

by up to 0.9 tonnes annually.

Eco-delivery service:

Our delivery service prioritizes eco-friendly delivery methods to reduce our transportation footprint, such as grouping orders together and delivering locally within neighborhoods.
2. Sustainable Office Catering Tip: Reduce Food Waste
If food loss and waste were a country, it would be the third biggest emitter of GHG in the world. In Canada, almost 60% of food produced is lost and wasted annually. Food waste happens everywhere: in grocery stores, hotels, restaurants, catering businesses, events, and at home. At every step along the food chain, we have a role to play in reducing our carbon footprint and eliminating food waste. 
Traditionally, corporate catering was like an all-you-can-eat buffet of anything and everything breakfast or lunch-related. The leftovers usually got tossed because the next day was the same thing all over again! That's not sustainable, environmentally or socially responsible, or cost-efficient. (Enter extreme food waste.) Plus, that's not varied, interesting, healthy, or delicious. It also doesn't consider today's flexible work schedules or hybrid workforces. Like, what if no one shows up for lunch? 
How Foodee Reduces Food Waste:
We let the eaters order:

Foodee's ordering platform puts the power in the eater's hands. Like ordering a dish straight off of a restaurant's menu, your staff orders their own catered lunch or breakfast and treats (within your budget and parameters) so that there's no food waste. 

Why this works:

Only the person eating the meal knows what they like and don't and how much or little food they want. Plus, they might only come into the office or want corporate catering a few days a week. This way, there's no food waste and any leftovers are theirs alone to enjoy at home.  

Individual office catering:

While we offer sharing-style catering too, individual office catering is just the right amount of food for one person. Think zero-waste lunch boxes with a sandwich and salad in one compostable, individually labeled container. All this is not to mention the diversity of food cultures and different restaurants to choose from…  
Learn more about zero waste 101—tips for you and your office. 
3. Eco-Friendly Catering Tip: Use Smart Food Packaging 
Remember the not-so-good-old days of massive trays made from disposable aluminum, styrofoam, or single-use plastics overflowing with brownish-looking catered food? Foodee and the planet would like to forget those days. Before the pandemic changed the food delivery game forever, Foodee mandated that all of our hundreds of restaurant partners across North America use sustainable food packaging. That still stands to this day. 
Canada Bans Single-Use Plastics
In December 2022, Canada began its decade-long world-leading ban on harmful single-use plastics. This will eliminate an estimated 1.3 million tonnes of hard-to-recycle plastic waste and over 22,000 tons of plastic pollution. This includes single-use plastic checkout bags, cutlery, food service wares, stir sticks, and straws—none of which Foodee uses.
Foodee's Smart Food Packaging: 
Foodee's packaging is sustainable:

Foodee's restaurant partners are required

to use smart packaging. Read more about the difference between

compostable vs. recyclable vs. biodegradable

packaging options.

Sustainable packaging is required for Foodee's restaurant partners:

If the restaurants do not have available options, Foodee arranges new suppliers to bring our restaurant partners up to our sustainable catering requirements. 
Together, we can lessen our impact. Learn more about Foodee today. You can support local, sustainable office catering in the following cities:
Order sustainable office catering for your team
We partner with top local restaurants across the city to fuel workforces with a variety of tasty (and responsible) options.
Order Now