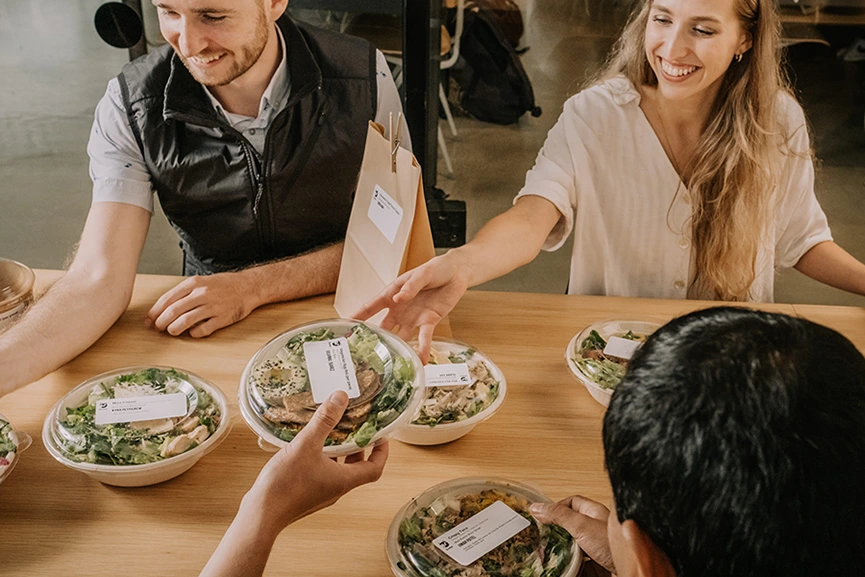 Experts in individuals meals
Choose meals from the best local restaurants based on your team's personal food preferences.
Smart packaging
Receive custom-labeled meals for the perfect grab-and-go solution in responsible packaging.
Allergy, diet, and COVID safe
We make covering everyone's dietary needs a breeze, along with contactless delivery to keep you and your team safe.
Supercharge your team meals with Foodee Plus
Time-saving meal planning tools for busy offices with big appetites.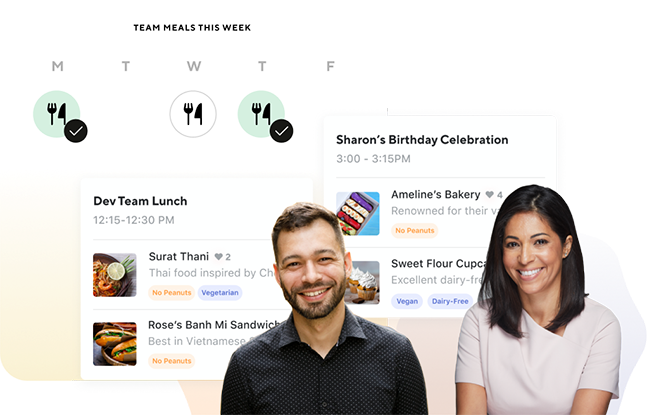 Office catering trusted by:




Ways to order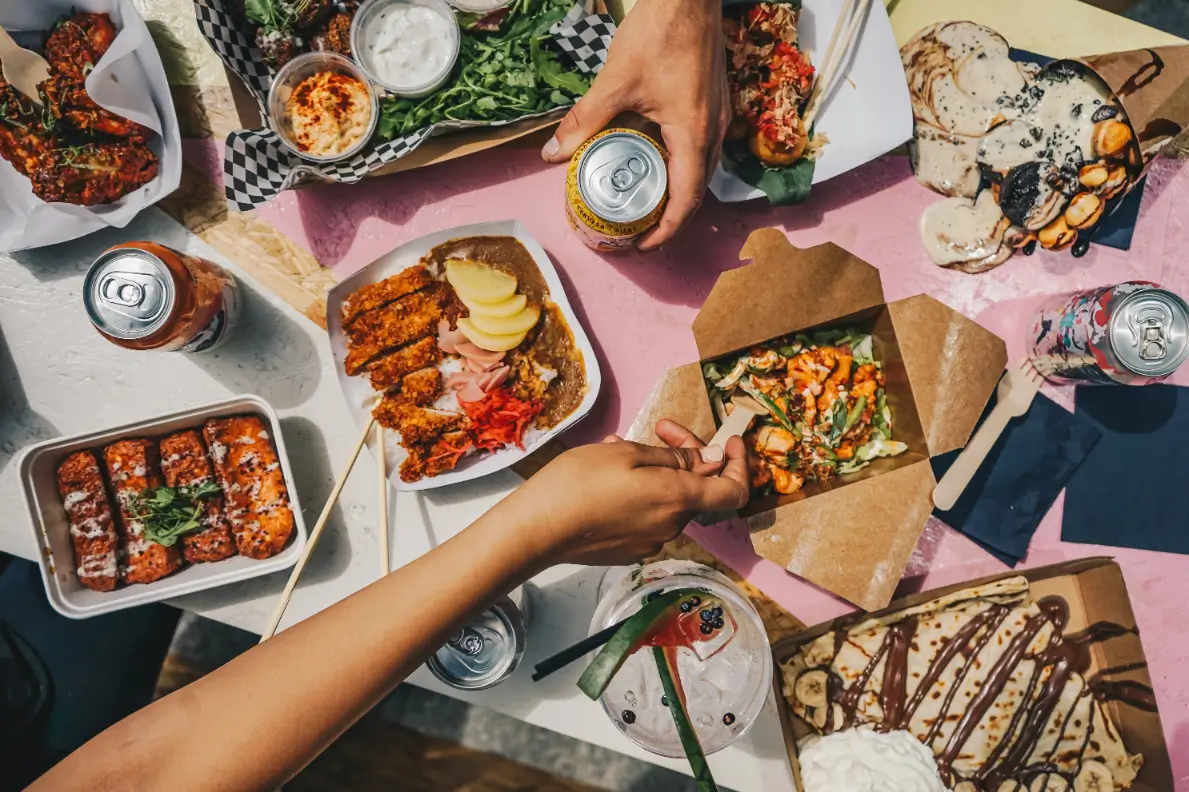 Order a meal to be delivered for your next office lunch or gathering.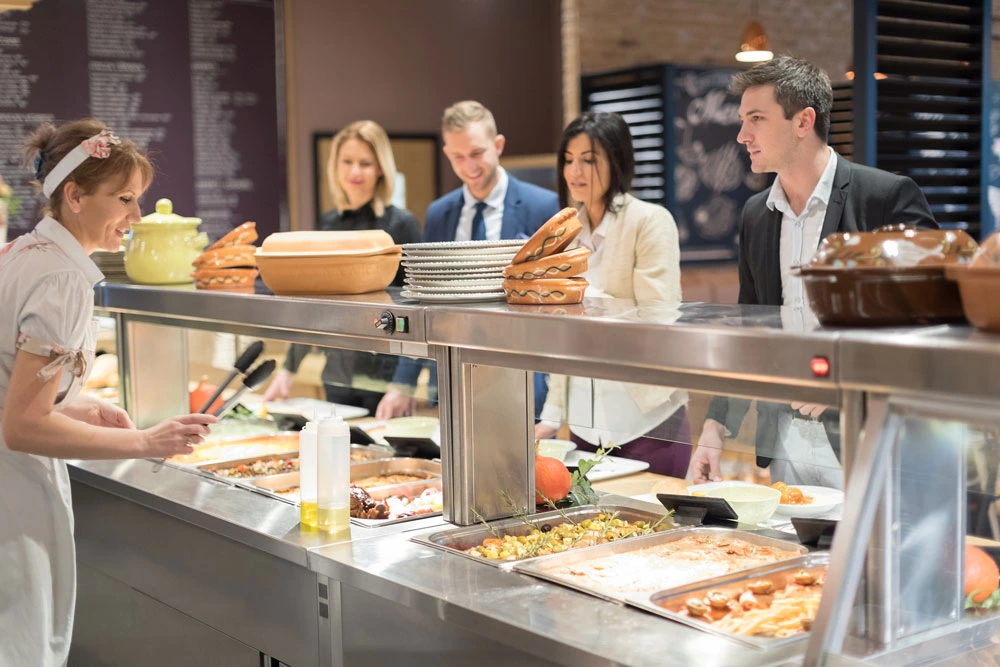 Host a one-of-a-kind event with a local restaurants and chefs serving hot meals on-site.
We partner with some of the best restaurants to take in-office meals to the next level.
By partnering with Foodee, and adding your restaurant to the platform, we can help you reach new customers, boost your visibility and unlock new growth.
Pablo, Victor and Corrina of La Cubana in Toronto.
What our clients have to say
" Foodee is awesome for organizing team meals at work. They have come through for me many times, helping me plan meals. And the support team are wonderful. "

" We want to make sure our employees do not have to worry about their next day's lunch and Foodee has made this very easy for us. Foodee helps us keep on track with our work. "

" Foodee always takes care of me! I get the best assistance from your team with any questions I may have. Very accommodating crew. Food is always delivered on time and in excellent condition. "

" Our team always looks forward to our Foodee orders. The service and food quality are exceptional and the delivery is right on time. "