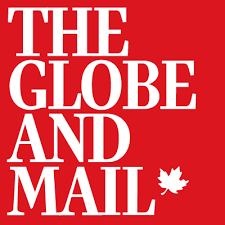 July 13, 2020 A Vancouver online corporate catering business hit hard by the COVID-19 pandemic has bought an equally stricken U.S. rival – and raised new funds from investors who believe it will emerge in astronger position as workers return to offices.

July 13, 202 Although the company's last round of financing was a $10 million Series A round in 2017, Foodee CEO Ryan Spong told BetaKit the latest financing is not being classified as a Series B round, rather it is strategic financing.

July 14, 2020 The Vancouver-based food-delivery company, which specializes in bringing restaurant meals to offices, has gobbled up fellow corporate catering company Chewse Inc.

May 8, 2020 Foodee CEO Ryan Spong authors this article for CEO World Magazine where he talks about the growth potential for online food delivery and the young, tech-savvy force that's driving the demand.


April 12, 2019 Interview on Grit Daily with author Jordan French and Foodee CEO Ryan Spong gives readers an inside look into how the tech industry has raised the bar for corporate office food.

April 8, 2019 Exclusive interview on Investorideas.com with Foodee CEO Ryan Spong on how he connects the top local owner-operated restaurants with innovative companies looking for an edge.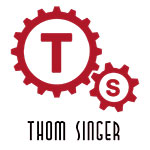 May 30, 2019 Episode 463 of "Cool Things Entrepreneurs Do" is an interview with Foodee CEO Ryan Spong. In this episode he shares his journey from Investment Banking to being a top entrepreneur in the ever expanding food industry.

June 4, 2019: Ryan Spong is the founder of Foodee, a tech company that is merging local food, local chefs and scalable catering options for large organizations.

June 21, 2019: Ryan Spong's career was the tale of two paths. Half of it was spent in restaurants and catering and the other half was spent in corporate offices in finance. He decided to bring the two worlds together.

June 22, 2019: A few years ago, brown-bag desk lunches, bad catering and random pizza days at work were acceptable. Not anymore. The tech industry raised the bar for workplace benefits and standards—and offering daily office meals is the new norm cross-industry.

July 7, 2019: Local restaurants are an essential, vibrant part of every city's culture. They help define the place and the people who live there. Local restaurants showcase the brilliant multitude of cultures, ethnicities, backgrounds and cuisines that a thriving, diverse city represents.

For press inquiries and interviews, please contact our Marketing team at marketing@food.ee