As companies design their return to office plan for a social distancing environment, extra consideration is needed for office catering. To strengthen food hygiene and safety protocols,  return to office committees are asking:  
Can we provide a safe office meal program? 
Do we close off the shared common areas for eating? 
How do we reduce risk of COVID-19 transmission from elevator traffic?
We are here to help you navigate through these challenges of organizing your office lunches. Across North America, we are seeing that companies are choosing individually packaged meals as their return to work solution.
Here are five reasons why ordering individually packaged meals is the safest option for your team – 
1. Avoid buffet style queues: Eliminate long queues of hungry employees and the need to set 6 feet distancing markers for line-ups. Individual meals allow your team to grab & go. 
2. Reduce communal cross contamination: Remove the use of sharing style utensils and plates, along with the set-up and clean-up of these meals.
3. Minimize traffic in and out of the office: Keep employees in the office and out of crowded spaces, like elevators. 
4. Avoid busy food courts: Reduce exposure to highly congested areas where physical distancing may be challenging. 
5. Help eliminate food waste: Order only for those in the office and reduce your environmental footprint, as food supply chains are under enormous pressure during COVID-19.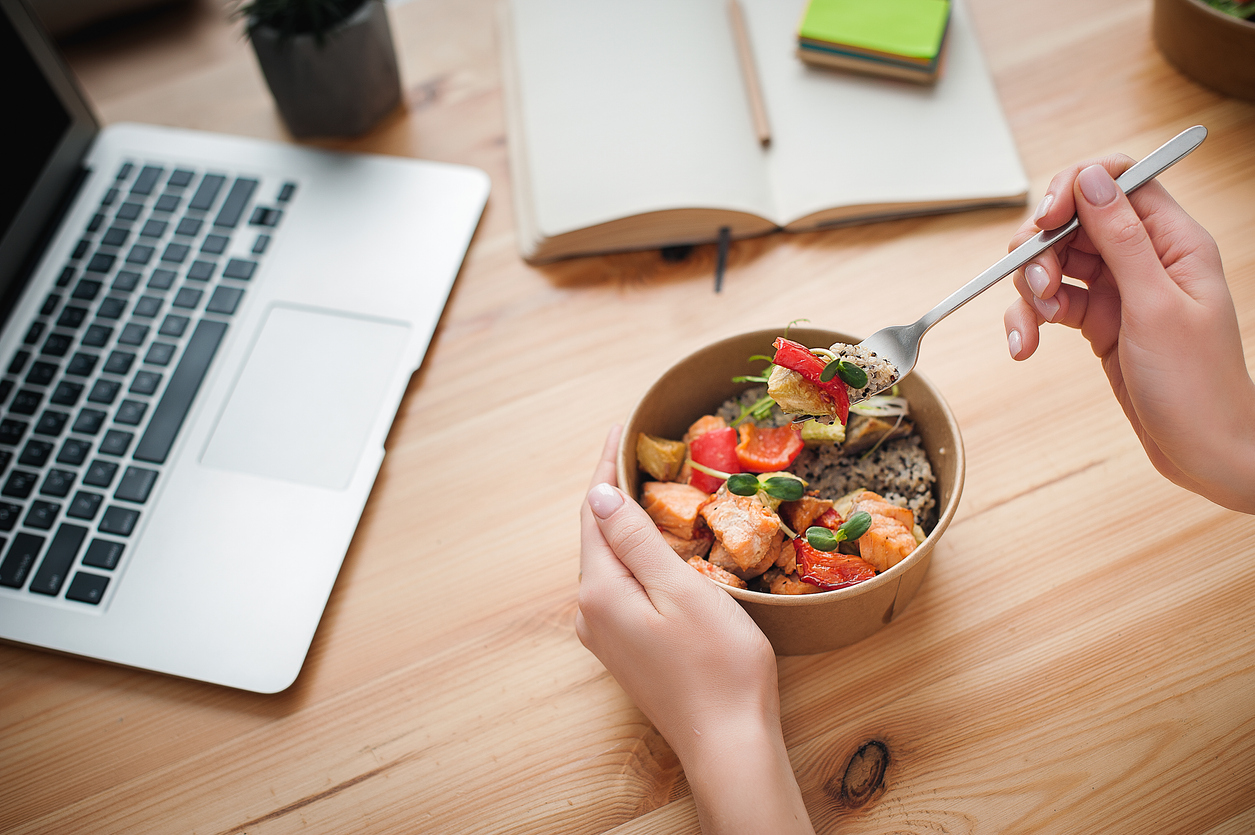 How Foodee Can Help
At Foodee, we know that the health and safety of your employees is of highest priority. As leaders in office catering for individually packaged meals, these are a few reasons why our clients are choosing us as they pivot the future of their meal program – 
Manage Fluctuating Headcounts
Conserve up to 30% of your lunch budget with our team ordering feature and eliminate sharing-style leftover food waste.
Personalized Lunch Experience
Invite employees to choose their own lunch and customize based on their preferences. Meals arrive individually packaged and labelled. 
Co-Payment Options
Offer fully covered or subsidized meal options. Choose how much the company or team pays. 
Years of Experience
Rely on us to manage your lunch program. Our menus from top local restaurants are curated for individually packaged meals to fuel world class lunch programs. 
As you consider how to create a work environment that's both safe and collaborative, we are here to help with the heavy lifting of your lunch-hour considerations. We want to ensure that your team feels safe and protected as they return to the office. 
To get started in planning your office meals, our food experts are here to help. Simply fill out this form and we will be in touch.