This post was updated in November 2019.
'Tis the season of celebrations. It's that time to gather your friends, family, loved ones, colleagues and partners together to say thanks for a great year and close it out with style. How does your office celebrate the winter holiday season?
Who organizes the parties in your workplace? If you're not sure how to bring in the new year, say goodbye to the wins and losses of 2018 and celebrate the winter holidays, this post is for you—especially if you're looking for fun and delicious office party food ideas too.
Top 35 winter holiday office party ideas (for the best  celebration yet):
1 – Throw an office potluck dinner and cocktail party.
2 – Take your team out for holiday happy hour.
3 – Do a holiday gift exchange or Secret Santa.
4 – Host a charity dinner with raffles and door prizes.
5 – Gather together for a team brunch.
6 – Host a Christmas movie night—and go all out with the snacks and lounge-chairs.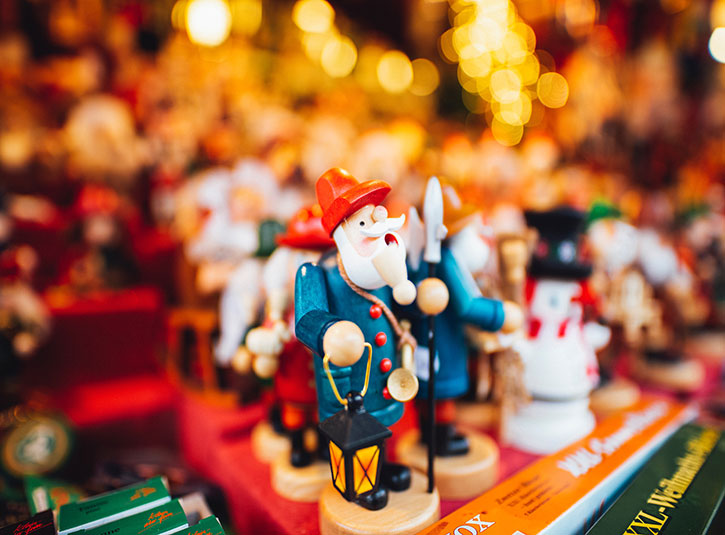 7 – Volunteer together and spread goodwill amongst each other and your community.
8 – Dress up in ugly Christmas sweaters and reward the ugliest.
9 – Go on a team ice skating adventure—then out for hot cocoa.
10 – Deck your halls with boughs of holly and drink festive cocktails.
11- Make an advent calendar with treats for your team every day in December.
12 – Bring Santa in for photographs with your team and their family members or kids.
13 – Host a Santa's Workshop day where you build something together and get festive.
14 – Plan a team Christmas-themed scavenger hunt to get everyone outside and in the Christmas spirit.
15 – Go carolling together—or go see some holiday-related music and shows.
16 – Get a Christmas tree and have a make-a-decoration afternoon—it could even get competitive.
17 – Bring in all the fun fixings for warm winter cocktails one cold Friday afternoon.
18 – Host a gingerbread house making competition with all the necessary materials at hand.
19 – Launch a decorate-your-desk or team-themed competition with incentives like "take the afternoon off to shop".
20 – Decorate your office and host a Foodee-catered party with delicious treats, charcuterie and other perfect party dishes.
21 – Host a Whoville feast with a roast beast, decorations, costumes and, of course, The (original) Grinch soundtrack or movie playing in the background.
22 – Cater to your team's sweet tooths for an afternoon by ordering in candies, popcorn, doughnuts, chocolate and so on.
23 – Host a winter cookie bake-off or bake sale with the proceeds going to a charity of your team's choice.
24 – Get team members to bring a potluck dish—and other items such as Dutch clogs or German lederhosen if they have it—that represents their cultural background and what their family celebrates.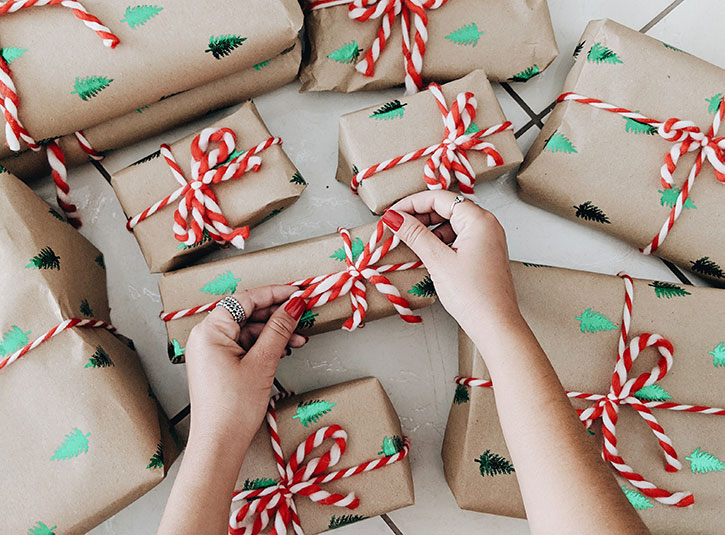 25 – Enroll your team in a holiday cooking class—and eat what you've made altogether
26 – Organize Christmas games such as pin the nose on Rudolph or holiday-themed charades.
27 – Bring in a holiday puzzle that anyone can work on anytime throughout December.
28 – Give your team members an afternoon off to be with their family and loved ones—or last-minute shop.
29 – Host a festive, holiday-card making afternoon with all the necessary arts and crafts to make your clients, partners, colleagues and loved ones a card.
30 – Organize a 12-Days of Christmas countdown at your office, with 12 drummers drumming on the last day.
31 – Get team members to write down their best work-related moment (or submit a photo if they have one) and what they're looking forward to in the new year—share it with the team or post them up on a wall.
32 – Bring in milk and cookies for your office—and make sure to have different options for allergies.
33 – Throw a Nightmare Before Christmas office party to shake up the carols and sweetness of the season.
34 – Host a Charlie Brown Christmas concert for all those who are musically-inclined in your office—or just watch the movie together over a hot chocolate one afternoon.
35 – Surprise your team with goodies in the office kitchen throughout the month. For example, bring in mandarin oranges, rum and eggnog, cookies, candy canes, chocolates and so on.
However you choose to mark the season, just be sure to do something to show that you appreciate all of the hard work, collaboration and team spirit that your colleagues put into the year. And don't forget, if any of your party ideas include bringing food, drinks and treats into the office, head on over to Foodee's website to see what we deliver to your workplace.
Happy celebrating the end of a great work year and the holidays in your office!
ENJOY THE ARTICLE? SHARING IS CARING.