Want your weekends back? Let Corporate Traveller manage your work travel. These guys are experts in travel, with amazing service and tons of experience. They offer 24/7 personalized service, added bonuses when you travel and total travel expertise.
Baskits delivers creative, luxury gift baskets in Canada and the USA. Their elegant gift baskets are made with the finest ingredients and products.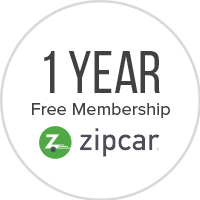 Zipcar is the world's largest car sharing service, giving you convenient access to vehicles located in cities, airports and campuses all over the world.