Welcome to the Foodee Corporate Cookbook: a collection of recipes for the busy office worker. Whether you want to impress your peers or simply throw something together at home, these tasty treats will do the trick in any setting. For more great content, check out the Foodee blog.
When it comes to cooking, there is no shortage of beautiful breakfast items to choose from. In fact, if you're as fanatic about food as we are, it can become a bit of a problem. What do you make when there's so much selection?! Should you heat up the iron and whip up some waffles? Or would it be better to just have hashbrowns?
What if we were to tell you you could do both…you could even combine the two. This egg and cheese hashbrown waffle is the kitchen miracle you've been waiting for. It's fast, fun, and saves you having to decide between two breakfast staples. Enjoy!
Egg and Cheese Hashbrown Waffles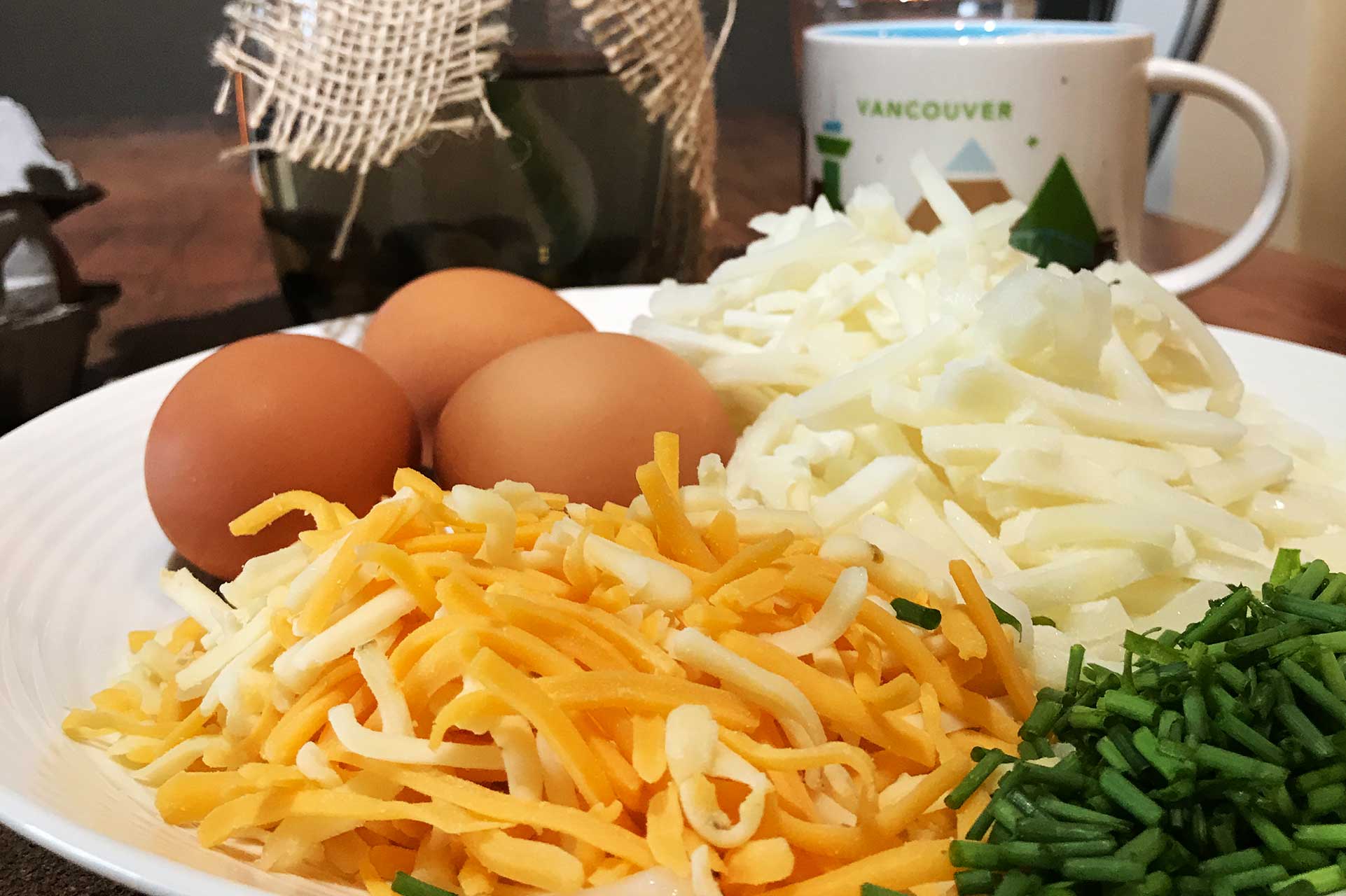 Ingredients
– 20 ounce package of shredded hash browns
– 3 eggs
– 1/4 cup milk
– 1 cup shredded sharp cheddar cheese
– 1/4 cup fresh chopped chives, plus some for garnishing
– Salt & pepper
– Sour cream (optional)
Pro Tip: Add a few strips of bacon on the side for an added breakfast boost!
Instructions
Step 1: Heat your waffle iron on the medium-high setting. Spray each side with non-stick cooking spray or brush with melted butter. The more the better!
Step 2: In a medium-sized mixing bowl, whisk together eggs and milk. Add in your ingredients (potatoes, cheese, chives) and stir. Season with 1/2 teaspoon salt and 1/4 teaspoon pepper.
Step 3: Scoop a layer of the potato mixture onto the surface of your waffle iron. Depending on its size, you will need to add more or less. For a round waffle maker, 1 cup of the mixture should do. Spread to about 1/2 inch from the edges and close the waffle iron.
Step 4: Cook for roughly 5 minutes, checking every few minutes to avoid burning your beautiful hashbrown waffle. When the waffle is golden brown throughout, remove from the waffle iron using a fork or tongs.
Step 5: If you've decided to prepare bacon, plate along with your hashbrown waffle.
Step 6: Drizzle with syrup, ketchup, BBQ sauce, HP, or any other condiment you can think of.
Step 7: Serve and enjoy!
Hungry for more? 
Find out why you should be eating dessert for breakfast!
ENJOY THE ARTICLE? SHARING IS CARING.