Welcome to the Foodee Corporate Cookbook: a collection of recipes for the busy office worker. Whether you want to impress your peers or simply throw something together at home, these tasty treats will do the trick in any setting. For more great content, check out the Foodee blog.
Forget about the birthday cake, you should be celebrating in style! As much as we may like to sip champagne, sometimes it's better off in ice cream, or in this case: sorbet! This recipe will require an ice cream maker, but is super easy to make once you have one.
If your company is OK with you bringing booze into the office, this recipe is wonderful for any sort of special event. Keep in mind that this only makes about a quart, so if you're serving more than five people, you'll want to up the ingredients. Eat well!
Champagne Sorbet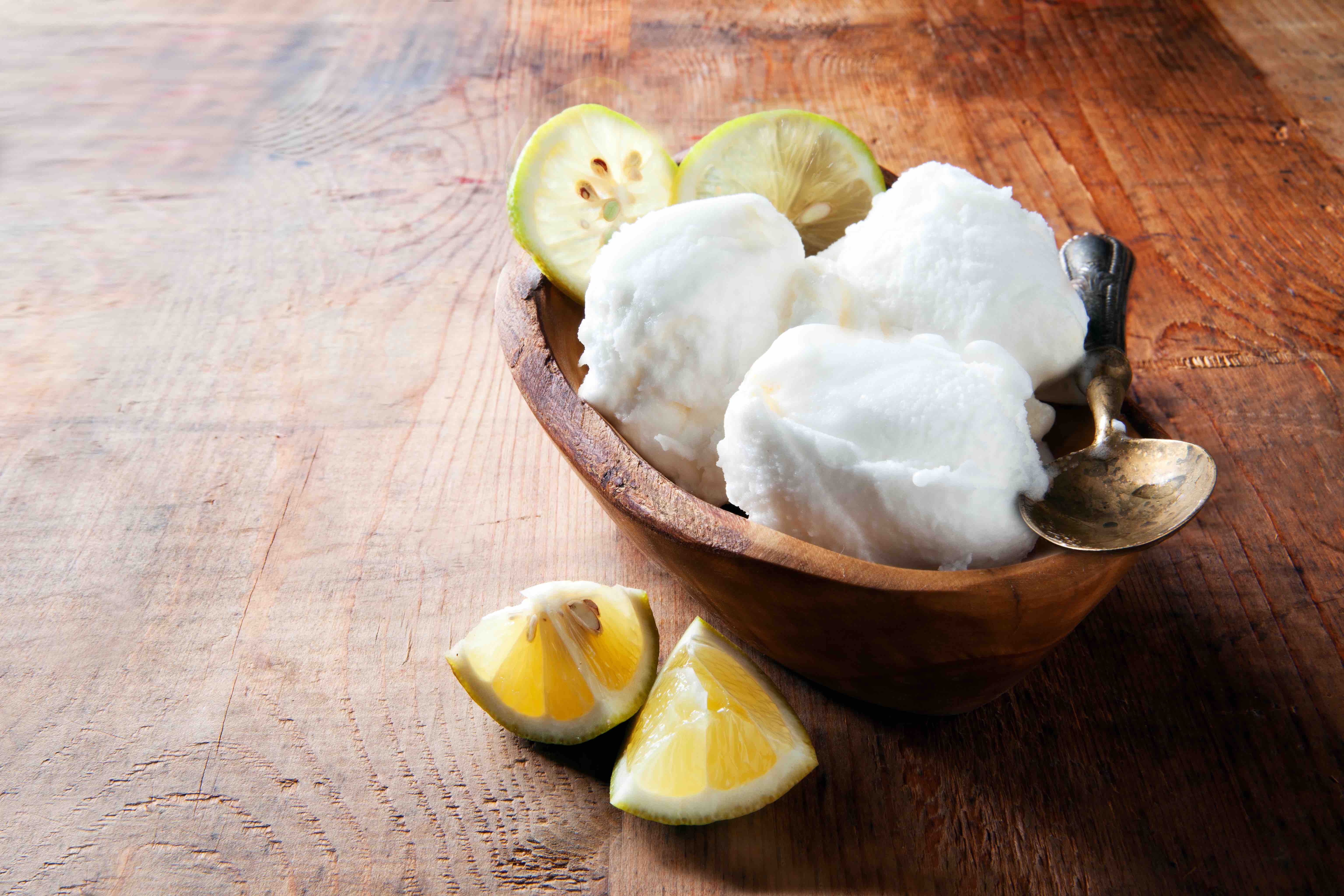 Ingredients
– 1 1/2 cups sparkling wine or champagne
– 1 cup white granulated sugar
– 1 tablespoon light corn syrup
– 1 teaspoon of lemon and or grapefruit zest
– 1 1/2 cups fresh grapefruit juice
– 1/4 cup fresh squeezed lemon juice
Pro Tip: Keep a couple glasses close for some handheld bubbly!
Instructions
Step 1: Put the champagne, sugar, corn syrup, and zest into a pan. Bring to a boil so that the sugar dissolves completely. Remove from heat.
Step 2: Strain into a stainless steel bowl. Add your grapefruit juice and lemon juice.
Step 3: Chill until it's completely cold. To do this, either:
– Place your bowl in the ice compartment of your freezer for a couple hours.
– Or cover it with plastic wrap and chill in your refrigerator overnight.
Step 4: Process the mixture in your ice cream maker. A Vitamix will also work if you don't own the former. Follow the directions attached to your maker.
Step 5: Transfer mixture to a storage container and place in your freezer until firm.
Step 6: Serve and enjoy!
Hungry for more? 
Try out our recipe for a fresh watermelon, feta and mint salad!
ENJOY THE ARTICLE? SHARING IS CARING.