This week, we sat down with one of Austin's top delivery drivers. We wanted to learn a bit more about her life outside of Foodee. Margaret has separated herself as a kind and compassionate person, who also happens to be one hell of a driver. Big thanks to her for taking the time to speak with us!
Meet Margaret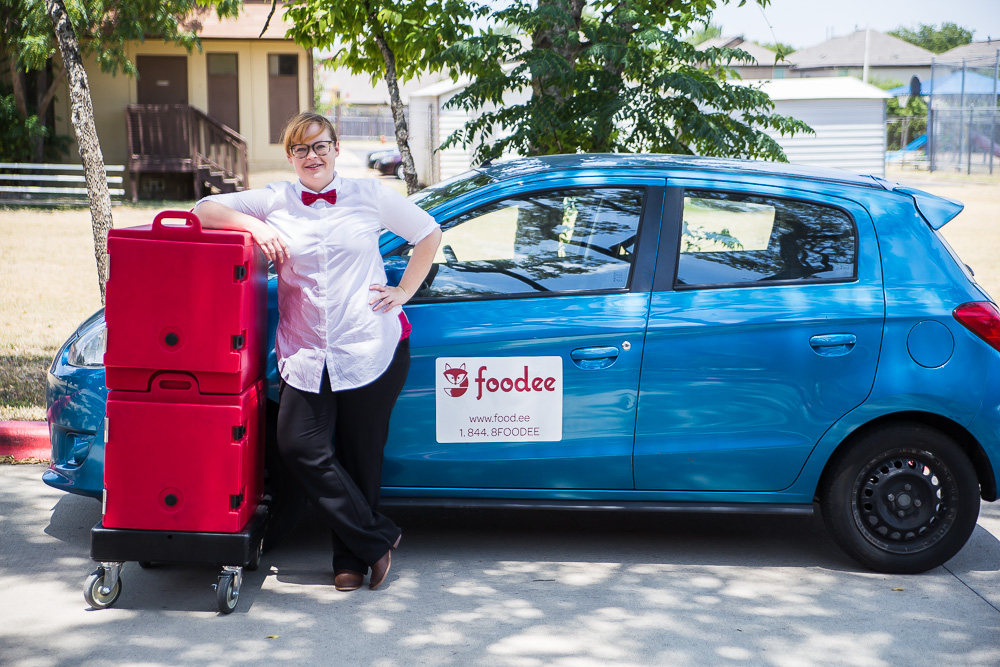 Tell us a bit about yourself.
I am a native Texan with very deep roots in this state, but I have called Austin in particular my home for about 14 years. I love learning new skills and gaining new experiences. Right now the biggest things in my life are my kolache baking business, the comedic wrestling group that I participate in, and the many friends that I have made in Austin since I've been here. I live with my partner of 8 years and my cat of 11 years.
What does a typical day look like for you?
When I don't have a super early breakfast order, I like to drink my coffee while I hang out with my cat in the morning. She is a very small, vocal calico called Ladycat and I she is very particular about her morning routine. She likes to eat first, then I open the door a little for her to go sit outside for a bit, then she comes back and snuggles up with me until get ready for lunch deliveries.
After my Foodee deliveries, I like to chill out for a couple of hours while I eat a late lunch. I used to work for a Dutch couple, and they often noted that folks in the US are always working while eating. We used to always stop to eat when I was working with them, and it is a habit that has stuck.
Afternoons are the time when I get some work done for the small business that I am building. I sell kolaches, a traditional pastry that were brought to central Texas by Czech immigrants in the mid-19th century. They are very popular in Texas doughnut shops and bakeries. I mostly send emails, or go buy ingredients to prepare for the farmers markets that I work at on the weekends .
At night I like to hang out with my partner while we eat dinner. Sometimes we watch a movie or a TV show, but usually he plays video games while I look at the internet. Sometimes we play an RPG or do bar trivia with friends.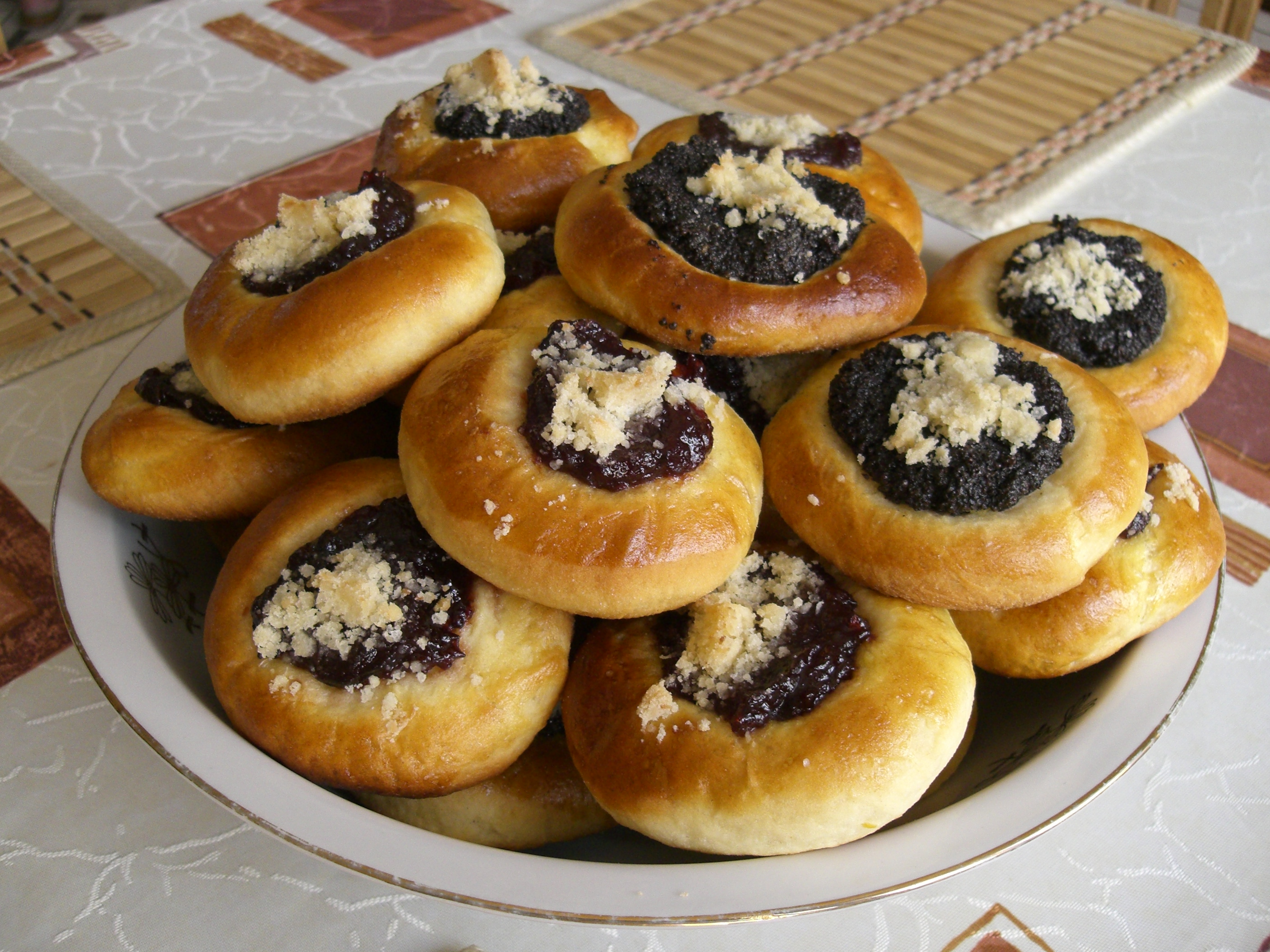 Pictured above: kolaches. Not Margaret's, mind you.
What is your personal philosophy that you try and live by?
Empathy, kindness, and forgiveness are really important to me. Life is already hard enough, and I do my best to not make it more difficult by being unpleasant to the people I interact with every day. I try to reach out to people when I know they are having a hard time. We all need to be reminded sometimes that we are not alone.
What do you like most about working at Foodee?
I have a lot of delivery driving experience, and I like that Foodee is so supportive of its drivers. Usually as a delivery driver you are on your own in figuring out how to get the order to where and who it needs to go, but the way Foodee is set up really makes it easy to get orders completed efficiently. The communication and support for drivers is very appreciated! It takes a lot of the stress out of the deliveries. Plus you never have to deliver at night!
What advice would you give to someone wanting to become a Foodee Driver?
Do it! Foodee is a great company to work for if you need something flexible, but don't want to be a contract worker. The folks who work at Foodee do a great job of providing drivers with what they need for successful deliveries. Any they are nice!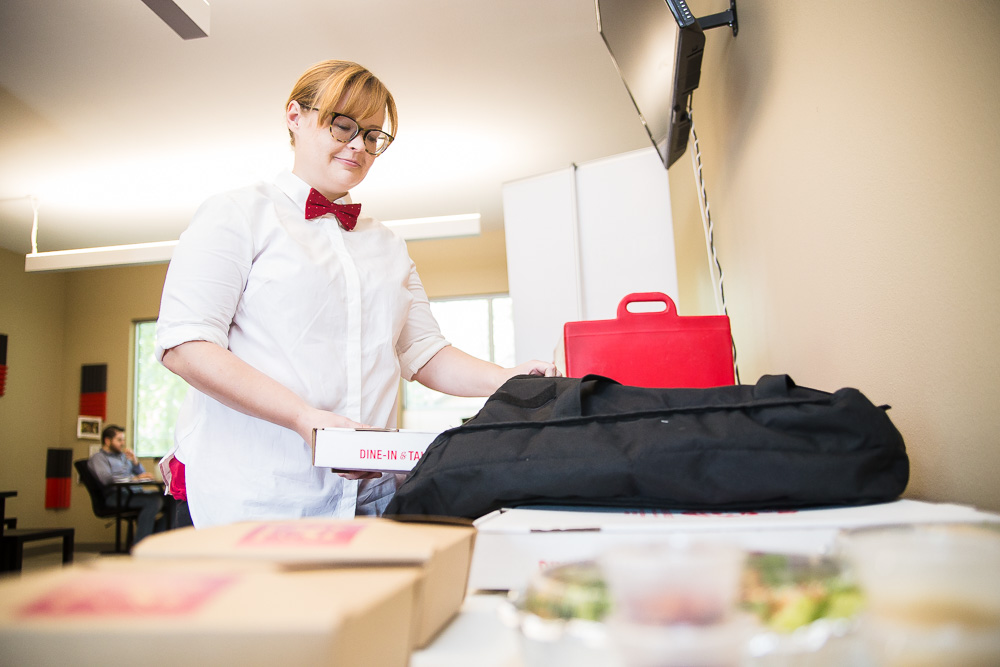 What is your favorite thing to do outside of work?
I have been very very slowly building a really nice table over the last few months. The times when I get a chance to work on it are rare, but rewarding. Decorating and making things for my apartment is my secret hobby.
What is the strangest thing you have ever eaten?
I ate a fried softshell crab sandwich in San Francisco once. The thought of eating a whole crab, shell and all, is weird to me, but it was really good. It helped that it was in a sandwich so I couldn't see which bits I was eating.
Where is your favorite place to eat locally?
I usually cook my own meals, but lately my partner and I have been eating a lot at the taco place next to our apartment. It's close, cheap, and they give you a lot of food!
What is your least favorite food and why?
Olives! They taste like salty pennies.
That's it for this month's Meet the Fleet segment! Check back in Sept. for another great profile. Want to earn some extra money? Apply to become a Foodee delivery driver today!
ENJOY THE ARTICLE? SHARING IS CARING.