Ask any expert and they'll tell you that sushi is in a constant state of flux. Since the Japanese cuisine has gone global, it has evolved at an unprecedented pace. Soon, the master chefs who make up sushi's inner circle may no longer recognize that which they've perfected. For better or for worse, things are bound to change.
Miku Toronto
So it makes sense then that when Seigo Nakamura first set down on Canada's west coast, he planned on doing things a bit differently. Taking traditional Japanese techniques and turning them on their head, Seigo and his staff took Vancouver by storm. Opening up his flagship store – Miku – the Aburi Brand would serve the kind of high-quality Japanese cuisine that Canada would become known for. In a sushi-centric city that had a reputation for run-of-the-mill restaurants and all-you-can-eat, Miku was like a shining star. It wasn't before long then that conversations concerning an east coast expansion were underway.
Having had so much success already – at both Miku, Minami, and more recently: Gyoza Bar – Toronto seemed like the logical next step. But even after all the awards and accolades, satisfied customers and repeat clientele, a move like this one would test their mettle. From east to west and back again.
Fortunately, Seigo understood the secret to running a successful sushi business. With so many years of international experience, he knew that while some things do change, others should stay the same. That one thing was ningenmi.
Ningenmi
Ningenmi is the philosophy that one should find joy by bringing it to others. Whether that be by goodwill, philanthropy, or a couple of encouraging words, it's really up to the interpreter. For Miku, it meant creating a connection among colleagues and guests. "I don't just want a business," said Seigo, "[I want] to create a culture and community."
Step inside any Aburi Brand restaurant and you'll soon discover this philosophy in the flesh. From their decoration and design to the sushi and sake, an evening at Miku Toronto is to understand euphoria through food. Techniques, tools, setting and scene all may change, but this one thing remains constant.
Aburi Oshi
Outside of ningenmi, Miku made sure that their Aburi Oshi made the trip to Toronto. On a menu full of must-have items, it was this selection of sushi that made the biggest splash.
Oshi, or pressed sushi, is a particular type of cuisine from the Kansai region in Japan, a speciality of Osaka. Unlike the typical rolls we are used to, Oshi is pressed into one big block, using a wooden mold called a oshibako. Somewhat obscure in the western world, Oshi is a massively popular item in Japan.
Aburi, on the other hand, translates to "flame seared." You don't need much of an imagination to picture what happens here. Taking a blow torch, Miku Toronto caramelizes the sauce on top of each piece of sushi, unlocking a smoky aroma and creating an all-new texture.
While flame-seared sushi was introduced to Canada by Seigo, it's worth noting that this technique is used more often in Japan. What makes Miko's so unique is the secret sauce inside!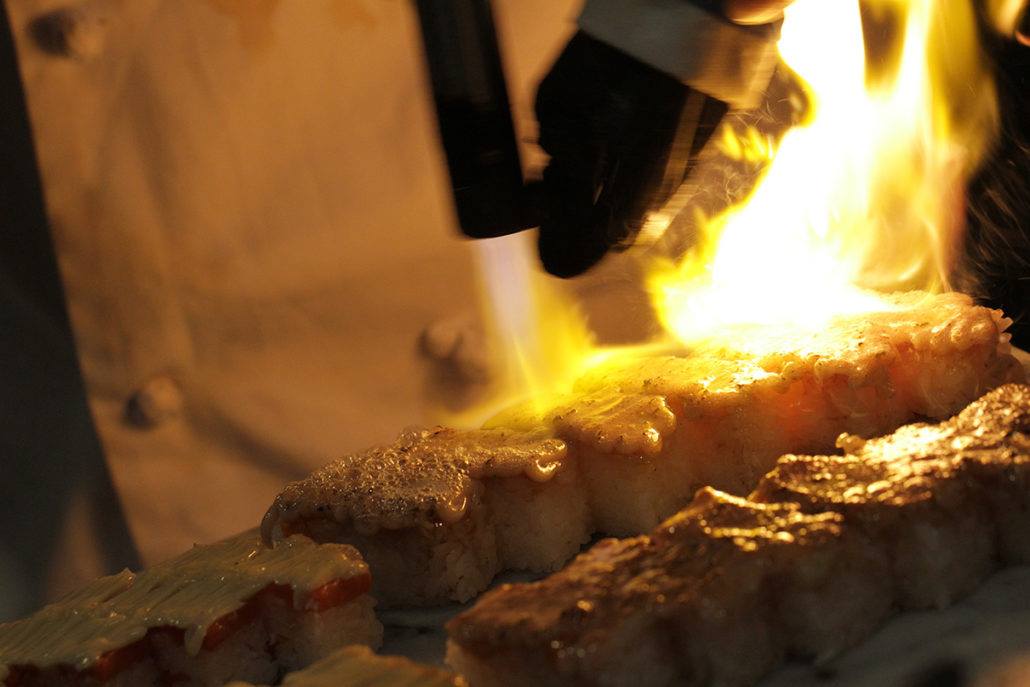 Fan Favourite
If you're ever wondering what to order, you can't go wrong with the Aburi Salmon Oshi. This is two layers of sockeye salmon pressed on top of a house made shari (sushi rice), topped with the secret Miku sauce and then flamed seared in classic Aburi fashion. To finish it off, freshly cracked black pepper and a thin slice of jalapeño are placed on top.
According to in-house experts, this dish is best paired with a glass of Aburi Ginjo – an exclusive house brand sake with a light and clean taste and soft vanilla notes. Sign us up!
Seigo and his staff have shown us that while sushi continues to evolve, there are traditions worth holding on to. Foodee is a proud partner of Miku Toronto and we wish them all the best in the future.
If you're looking to order first class sushi for your office, don't delay!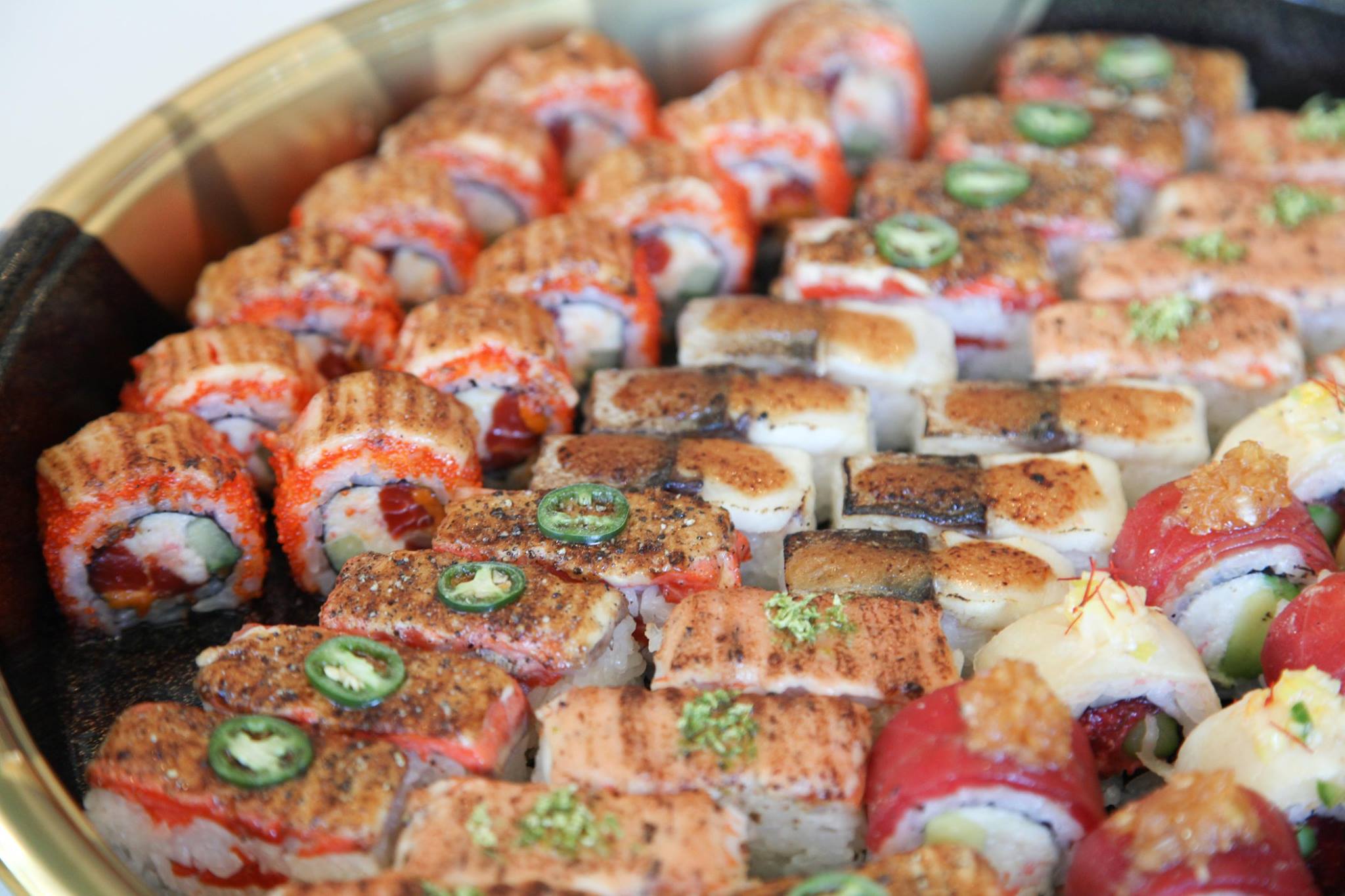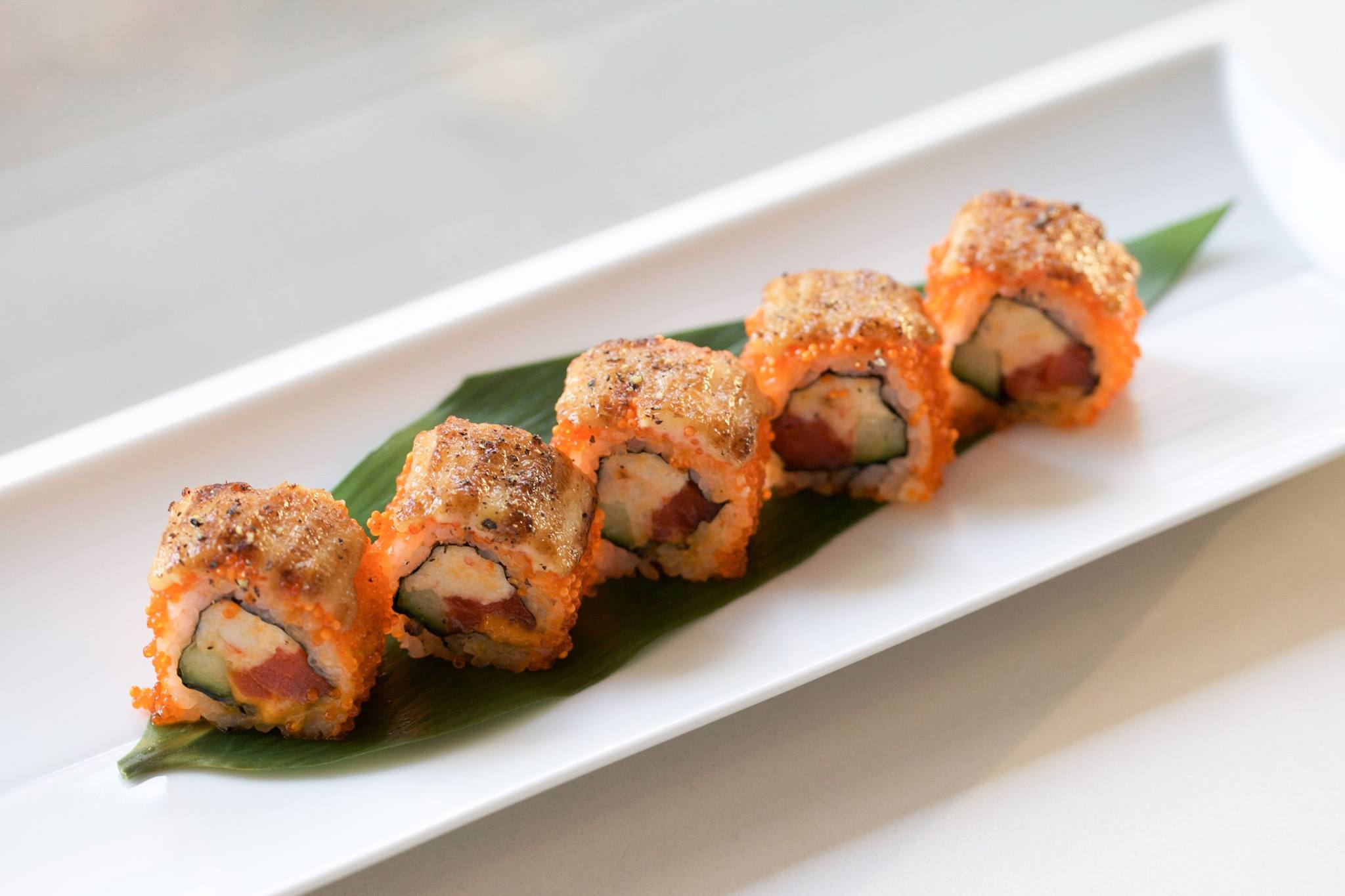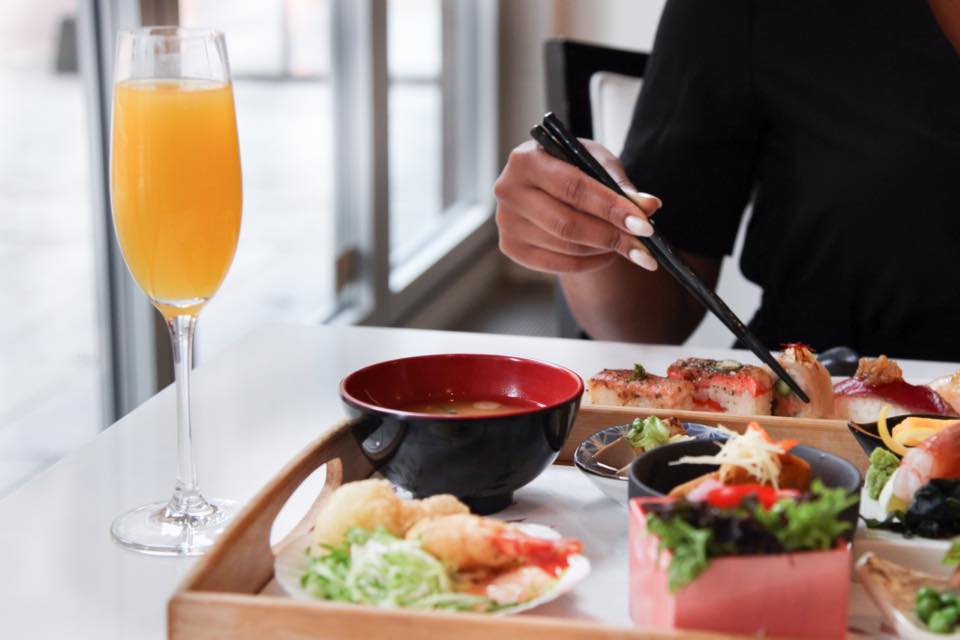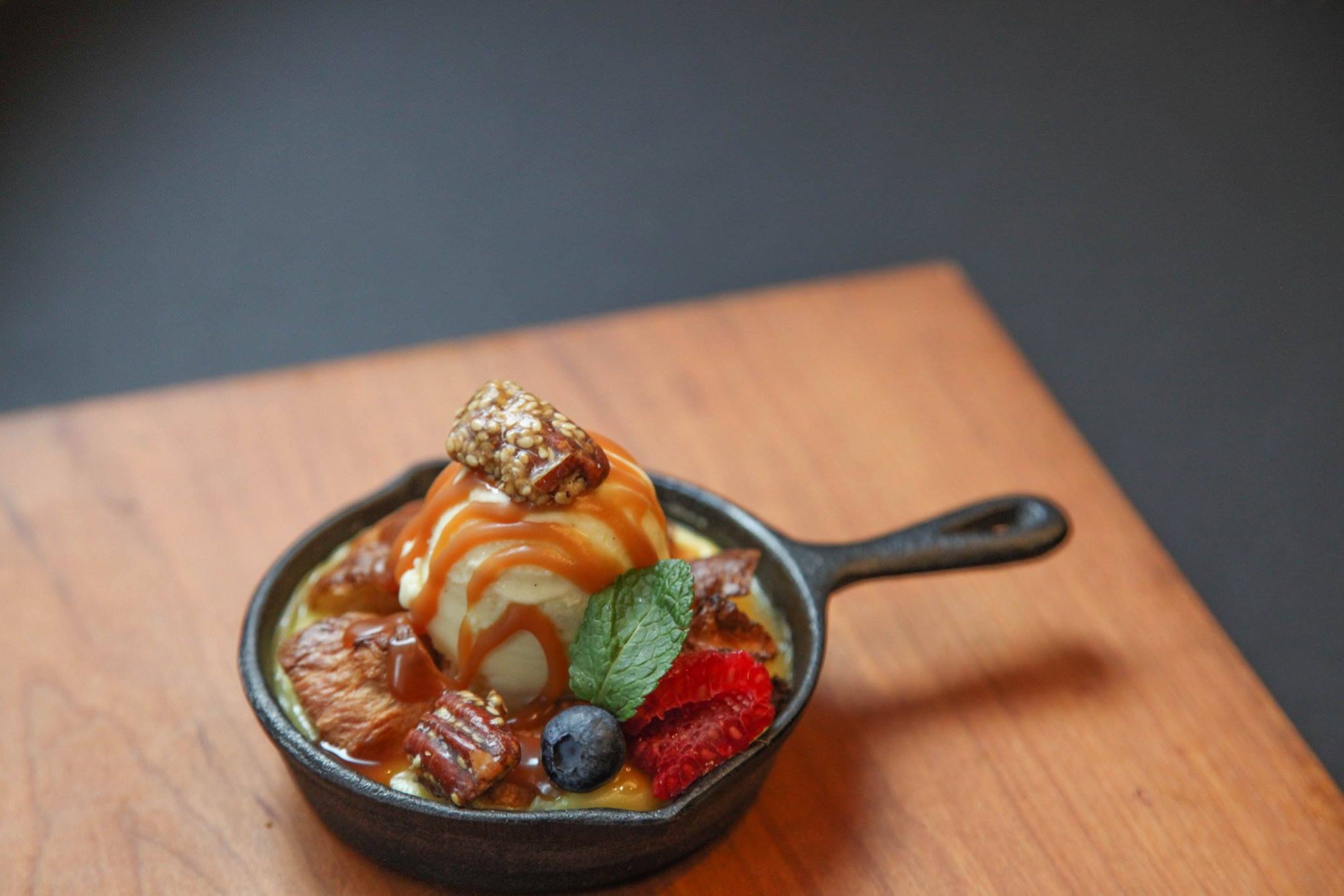 ENJOY THE ARTICLE? SHARING IS CARING.