We've got the top restaurants for keeping you fueled through TEDxToronto, along with their dishes in highest demand.
2638 Yonge St.
787 West Queen St.
1917 East Queen St.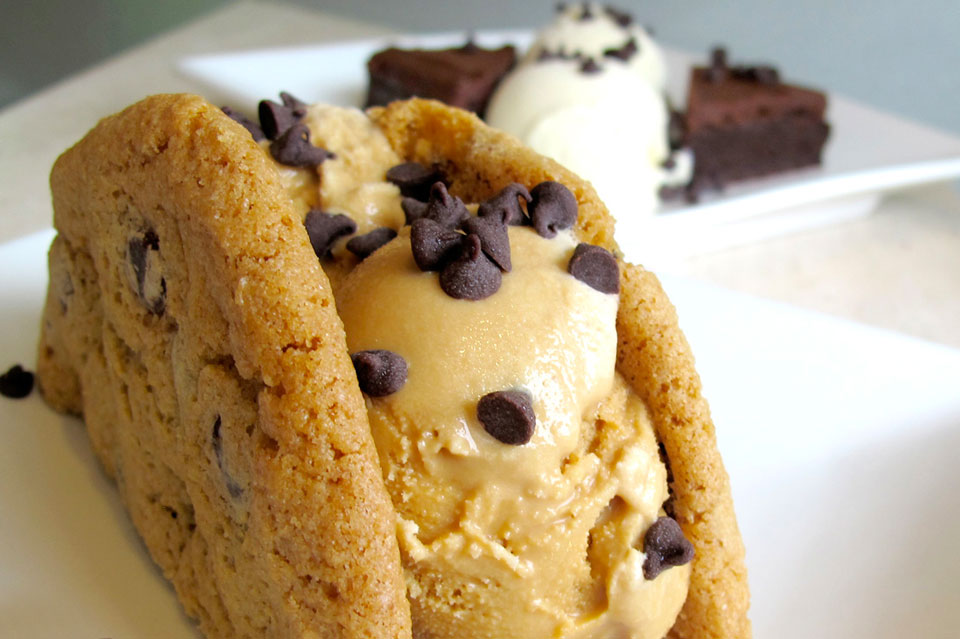 The first thought for most everyone in Toronto craving sweets is Dufflet Pastries. The connoisseur of confectionaries specializes in making people happy with their beautiful delicacies. Whether you're impressing a crowd for a birthday or milestone, or you're aiming for a portable selection of afternoon treats just because, Dufflet has something for everyone in your office.
Favourite Items:
Cupcakes – double vanilla, chocolate fudge, and more
Gourmet Cookies – ginger spice, dipped coconut macaroon, and more
Chocolate Raspberry Truffle Cake
550 West Wellington St.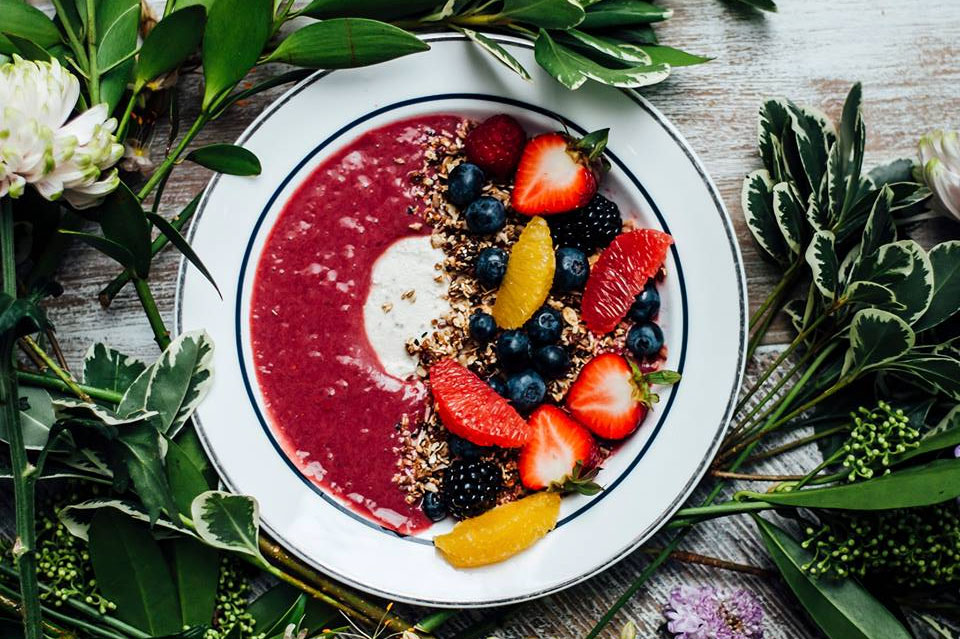 As an authority on masterful French cuisine, Colette Grand Cafe knows you'll cherish every bite. With their single-serving salads and wide-ranging platters, Colette brings elegance to crowds big and enormous, regardless of where they chow down. As an added bonus, desk-friendly boxes come with a side for a complete meal without people battling for sides.
Favourite Items:
Chia Smoothie Bowl – cashew coconut cream with strawberries
Truffle Egg Salad Sandwich – truffle aioli on a house croissant
Chicken Mediterranean Salad – endive with feta and tomato
120 West Adelaide St.
145 West King St.
66 West Wellington St.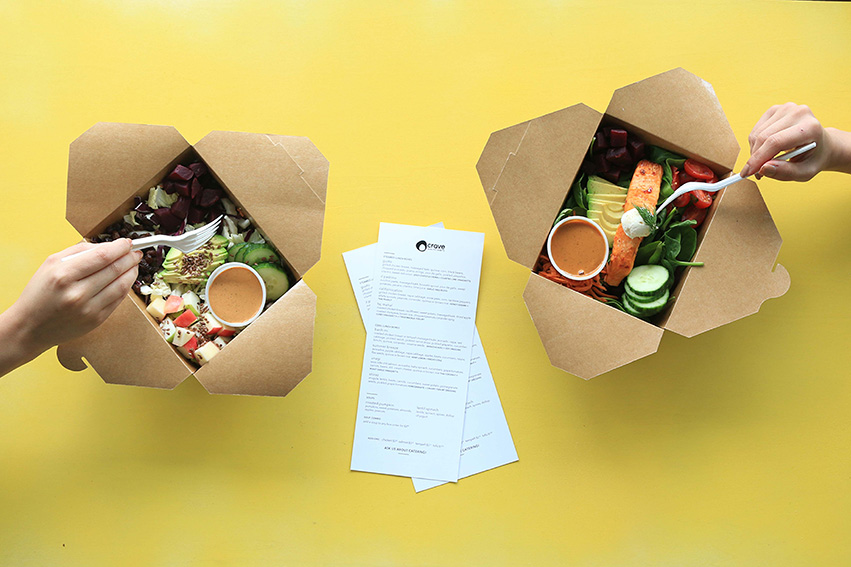 For any office focused on sustainability, Crave creates seasonal foods from local sources. With healthy living on their mind, there are plenty of easy dishes available for quick consumption that don't skimp on the flavour. The biggest plus for any office here is Crave's incredible ability to build meals that satisfy every taste, even if someone is demanding fish while someone else has chicken on the brain.
Favourite Items:
Yoghurt Parfait – honey and pecans with seasonal fruit
Salmon Unagi – avocado with local vegetables and cream cheese
Il Padrino – zucchini pasta with roasted vegetables
160 Baldin St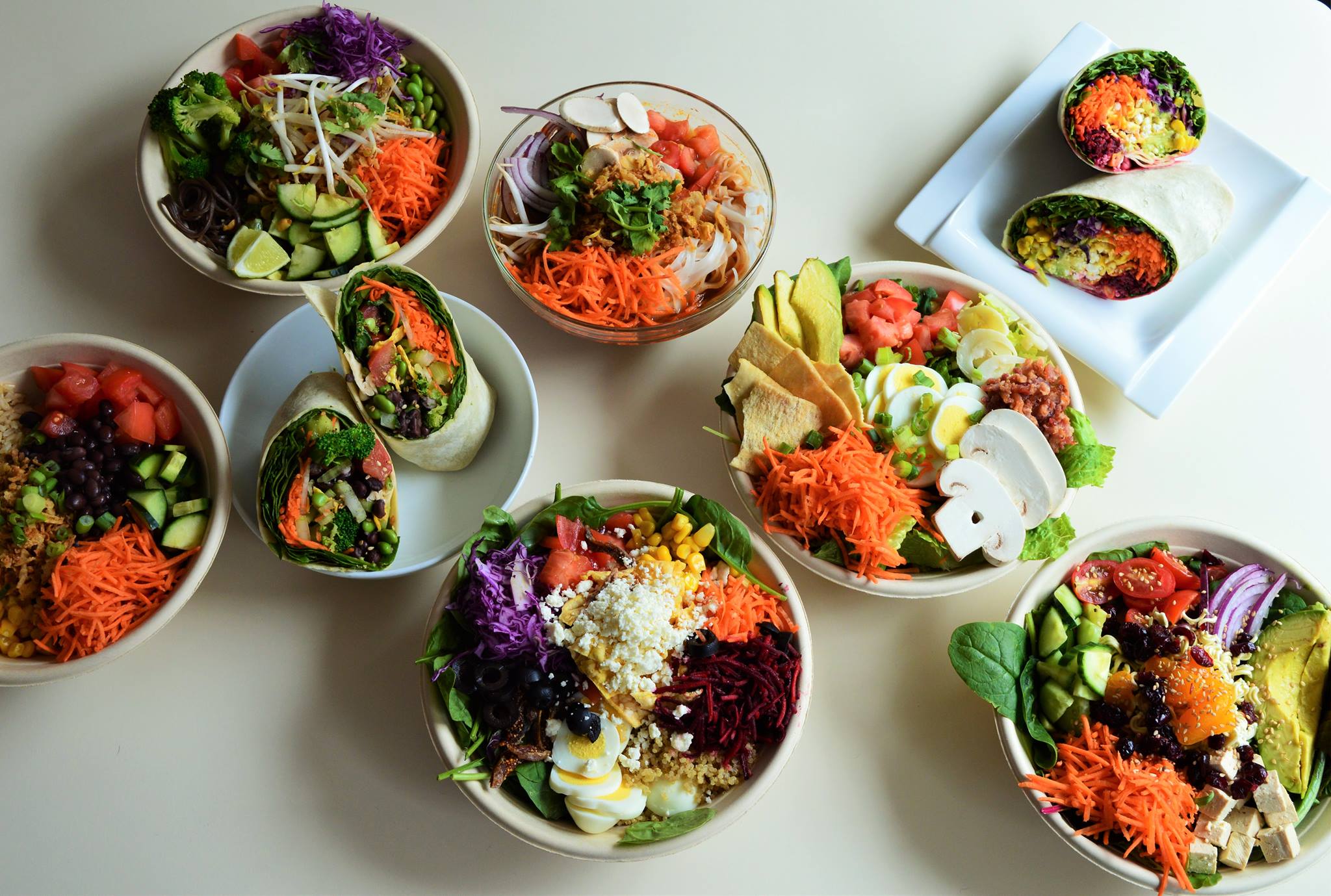 If you've been thinking of salad as just an assortment of ingredients toss together, Aaamazing Salad is ready to open your eyes. Expertly prepared flavors create unexpected combinations as bowls, wraps, and of course, salads. The convenient dishes are perfect for socializing or scrumming with light food that tops up energy.
Favourite Items:
Ginger Lover Salad – quinoa and spinach with edamame and Goji berries
Spicy BBQ Bowl – brown rice and vegetables with tofu
Chicken Queen Wrap – baby kale with feta, carrot, and corn chips
150+ retail partners across GTA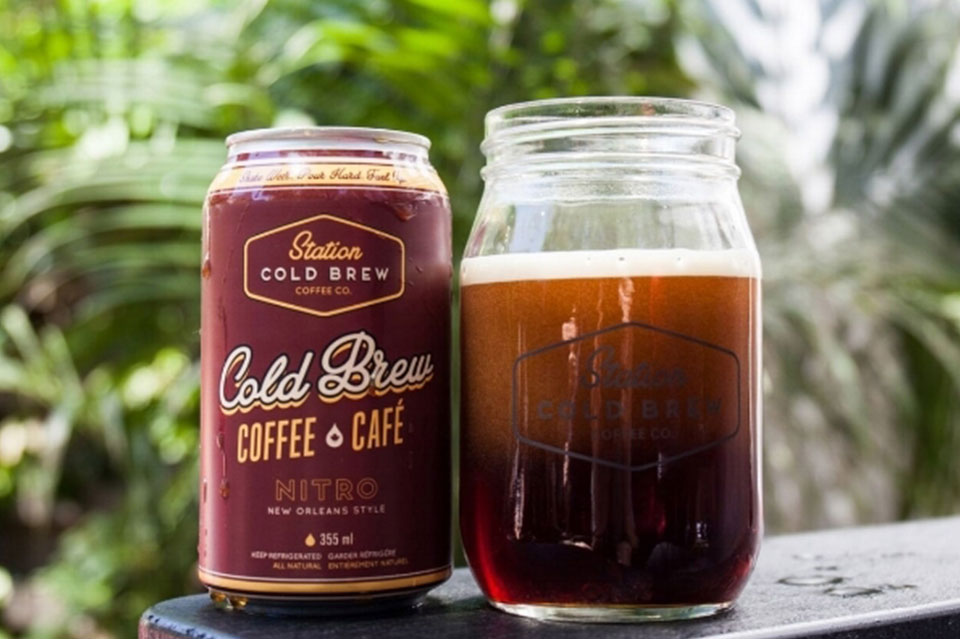 As all offices know, the real power behind the wheel is a good coffee first thing in the morning or afternoon. Station Cold Brew has picked up the title as one of Toronto's favorite makers of cold brew coffee. Packaged in the easily identifiable stubby bottle or the classic can, it's magnificently transportable and perfect to take with you to a meeting.
Favourite Items:
The Nitro Can
The Stubby
The Concentrate – for making iced coffee or mixing with cocktails and smoothies
299 Roncesvalles Ave.
2198 West Dundas St.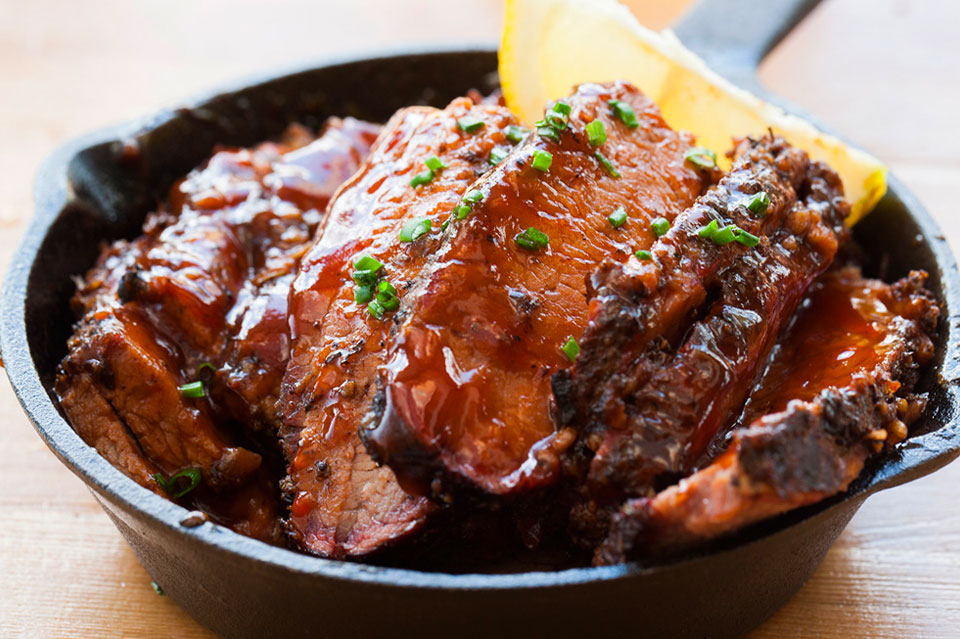 For any office that craves a hearty meal or is interested in providing a picnic style option for their next outing, comes Barque. Slow cooked meats go tender over a wood fire for a decadent amount of time has yielded some of the best barbecue you can get your hands on. Keep the carnivores in the next desk over delighted with lamb, chicken, or beef!
Favourite Items:
Pulled Pork Sandwich – with pickled kohlrabi, hickory, and bbq sauce
Saint Louis Style Ribs – lemon pepper dry rub
Smokehouse Caesar Salad – egg and avocado with bbq chicken and smoked bacon
1094 Yonge St.
24 Carlaw Ave.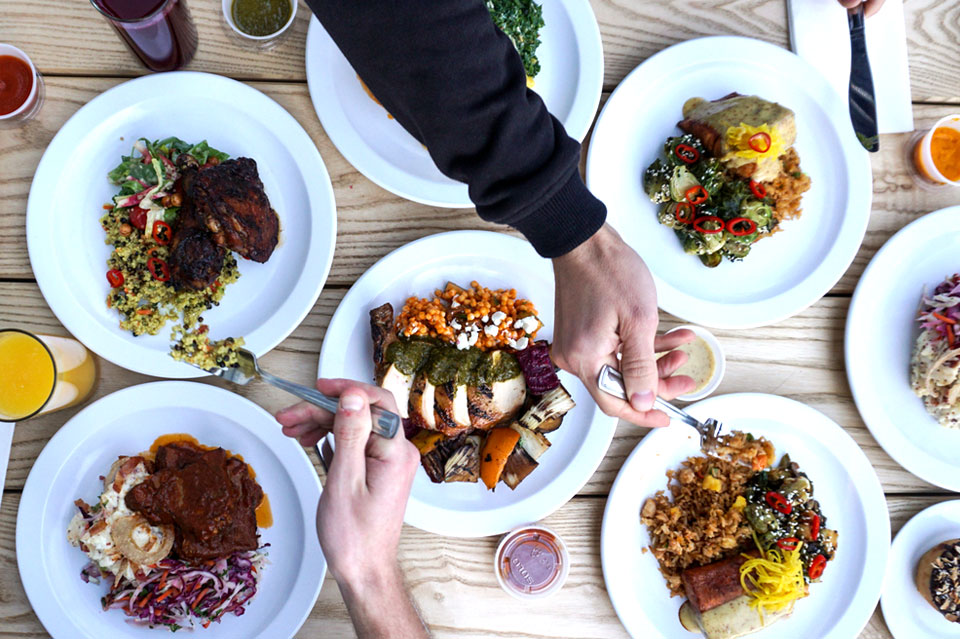 The brilliant result of the established Food Dudes, The Pantry serves as a choose-your-own-adventure in the culinary world. An assortment of high quality seasonal ingredients make up each dish inspired by every corner of the world. Part catering, part old school deli, all perfect meals for the foodie you work with who spends their lunch talking about their lunch.
Favourite Items:
Daily Salmon – prepared daily and served with quinoa
Jerk Chicken – caribbean rub and kale caesar salad
Vietnamese Spring Rolls
351 Yonge St.
441 West Queen St.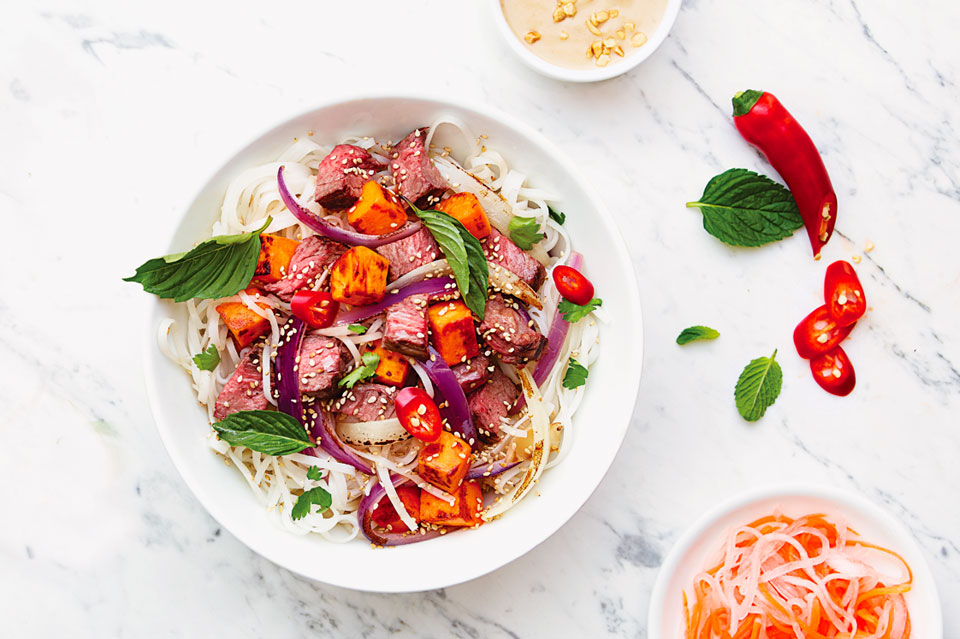 If you're in the mood for something a little different, get yourself some Basil Box. A passionate recreation of the street markets in Southeast Asia, personal boxes act as bowls that cater to you and your co-workers favourite noodles, spiciness, veggies, and protein.
Favourite Items:
Five Spice Steak – grilled steak rubbed with five seasonings
Chili Lime Shrimp – sriracha chili sauce and fresh lime juice
Sweet Mango Rice Parfait
59 Cameron St.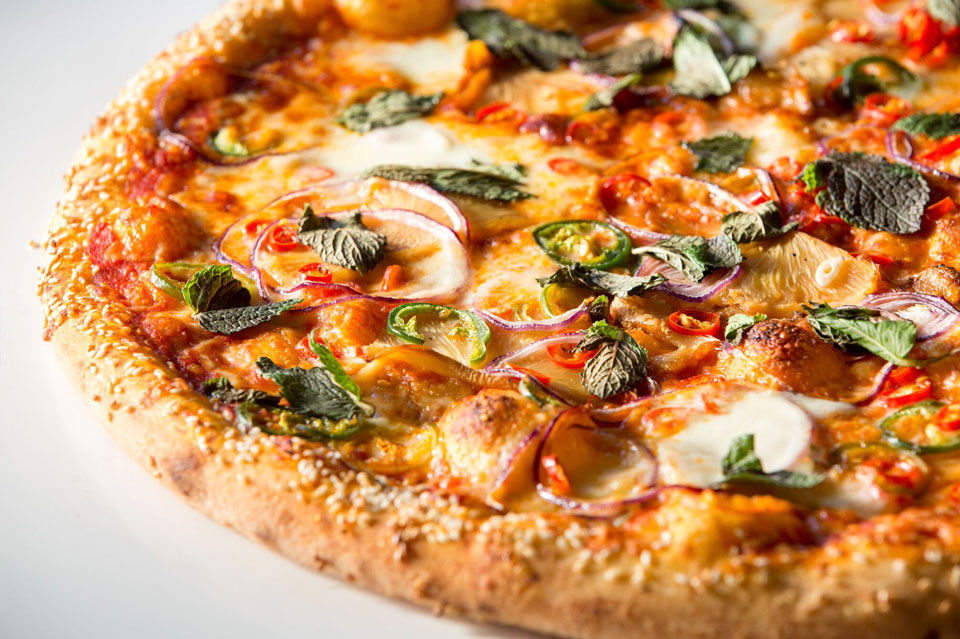 There's no greater crowd pleaser than pizza. Even the pickiest employee will cave to a cheesy slice of the stuff, and Maker definitely makes one of the best slices around. With fresh ingredients in unexpected combinations, you'll find lots to love about the authentic roots of the speciality pies.
Favourite Items:
Frank's Best – white sauce with caramelized onions and goat cheese
Siena Margherita – red sauce with fior de latte and mozzarella
Napoli Dynamite – red sauce with spicy Italian sausage and roasted peppers
181 Bay St.
420 King St.
47 Yorkville Ave.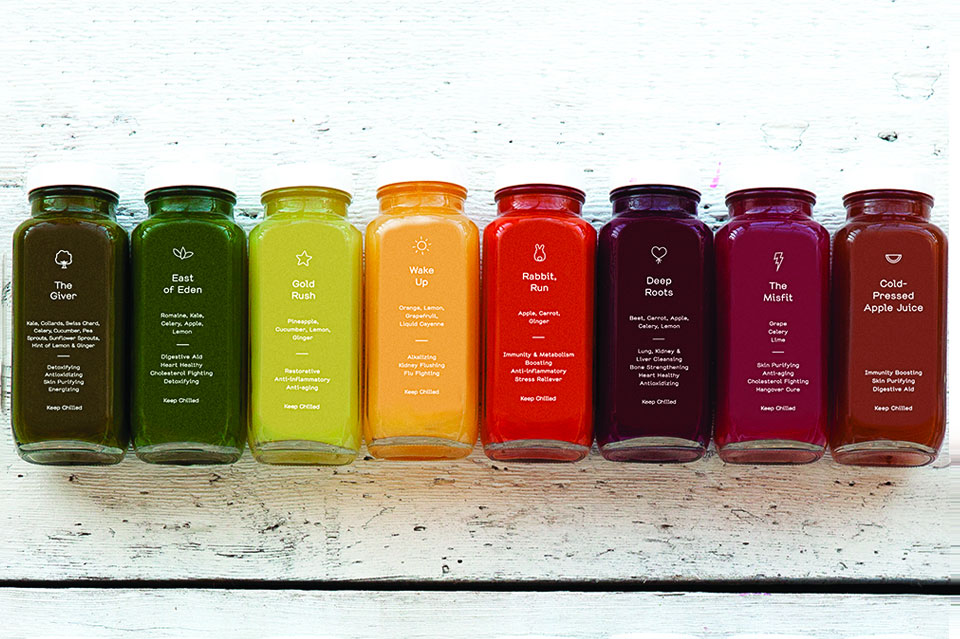 With over a dozen location across the GTA, Greenhouse Juice Co has been supplying cold pressed juice from local farmers to the many hungry minds of Toronto. Each drink is a refreshing hit of nutrients and vegetables, guaranteed to keep you focused and feeling well if you're on the go or at your desk all day.
Favourite Items:
The Genius – cucumber, pineapple, kale, and lemon
Clockwork – orange, carrot, and golden beet
Choco-Maca-Milk – filtered water, almonds, and vanilla bean
ENJOY THE ARTICLE? SHARING IS CARING.