Welcome to the Foodee Corporate Cookbook: a collection of recipes for the busy office worker. Whether you want to impress your peers or simply throw something together at home, these tasty treats will do the trick in any setting. For more great content, check out the Foodee blog.
Summer is in full swing, so you better believe our office is on the lookout for easy meals to make at home. Watermelon has always held a special place in our hearts, so it makes sense that we should incorporate it into our daily diets.
Perfect for an afternoon picnic in the park, or even just to bring in to work, our watermelon, feta and mint salad should only take you around 10 minutes to prepare. Feel free to up the ingredients to feed more than four people. Eat well!
Fresh Watermelon, Feta and Mint Salad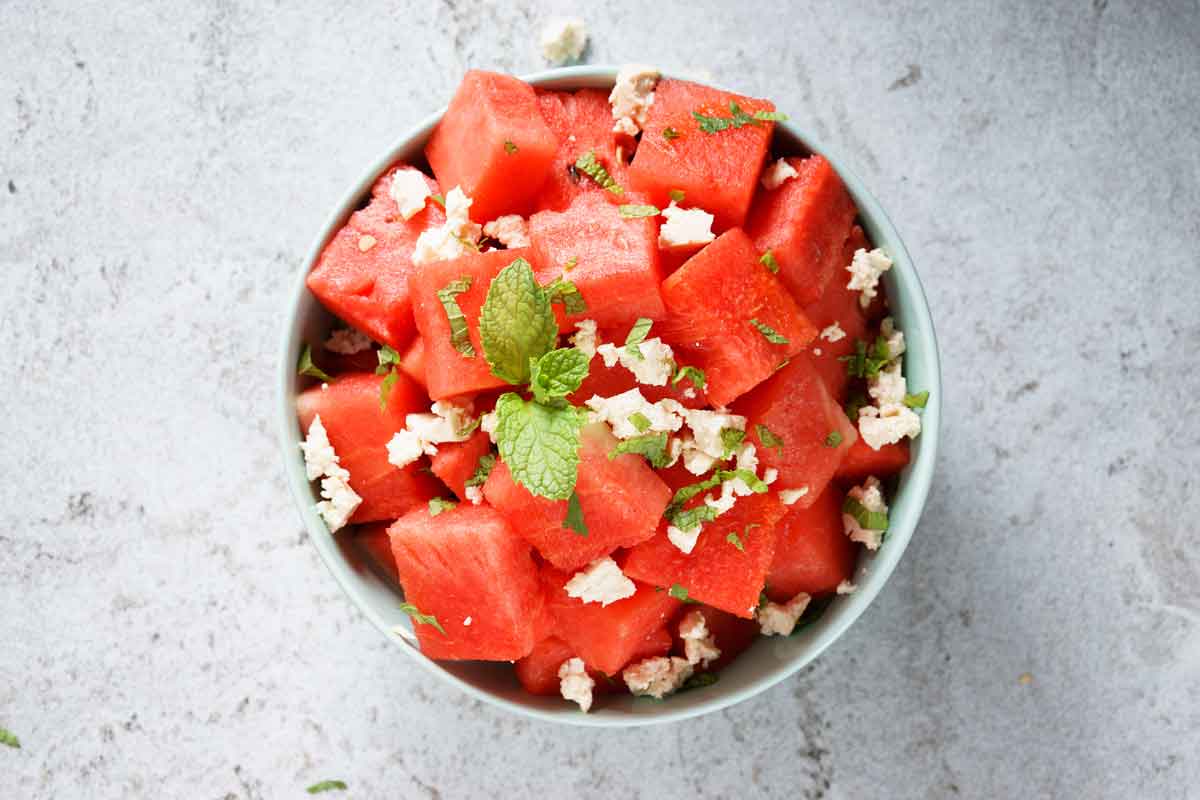 Ingredients
– 4 cups of fresh watermelon, cubed
– 1 cup of feta, cubed or crumbled
– Handful of chopped mint
– 2 Tbsp of olive oil
– 1/2 a lime, juiced
– Sea salt and black pepper
Pro Tip: Toss in half a handful of basil for a more savoury experience!
Instructions
Step 1:   Peel the watermelon and remove the seeds
Step 2:   Cut into small cubes and place in a bowl
Step 3:   Cut the feta into cubes (or crumble) and add to the watermelon
Step 4:   Chop the mint into small pieces and sprinkle over watermelon and feta
Step 5:   In a separate bowl, combine the olive, lime, sea salt and black pepper
Step 6:   Pour mixture over the watermelon salad before serving and gently toss
Step 7:   Serve immediately or cover and store in the fridge until serving.
If you're looking for a fun and easy way to cut watermelon, check out this how-to guide.
ENJOY THE ARTICLE? SHARING IS CARING.