Say what will you about "fusion;" until you try General Tso'Boy, you're only talking trash. Blending the best of American-Chinese cuisine, owner/operators Jessica and Gary Wu have created something that speaks to their time growing up. Like an international agreement, their fare does more than just fuse food groups: it finds harmony between two contrasting cultures.
Takeout Tradition
But to truly understand General Tso'Boy, you first need to know the traditions that inspired it.
Starting off in the kitchen of his family run restaurant, Gary spent time cleaning up after countless Chinese takeout orders. Working alongside his parents, Gary began to live and breath the restaurant business. Like any kid his age, he was happy to lend a hand, but only as long as his efforts were rewarded. If he had a little spending money on his mind, his parents had different ideas. Paid out in provisions, Gary would get his fill of free food. Gravitating towards General Tso's Chicken, he would acquire an appreciation for Chinese cuisine very early on. Coming up in this sort of setting, it wasn't long before it left a lasting impression. Gary would go on to work in restaurants his entire life, motivated to make something for himself.
New York, New York
Meanwhile, Jessica was making her way to New York. Enrolled in the Cornell University of Hotel Administration, she would receive a masters in hospitality management. Whether she knew it or not, she was paving the way to become the managing owner of her very own restaurant.
The two Wu's would eventually cross paths somewhere in New York City. After meeting and marrying, the two began planning the concept behind General Tso'Boy. Gary was intent on reviving his family run takeout business, but wanted to do something playful, interesting, and better for you.
Launching a pop-up shop in the Long Island City Flea in 2014, the two came equipped with General Tso's Chicken, stacked inside a po'boy sandwich. It's uncertain whether this kind of creation had ever been thought up before, but the two Wu's received a standing ovation. The response was enough for them to take it full time, but living in a city that was all about the next big thing, it made sense to go somewhere where success was more easily attainable.
Born and raised in Texas, Jessica decided to bring General Tso'Boy back to Austin. Knowing full well that the local food scene would accept them with open arms, they made the move as quickly as they could. In 2016, the couple would cut the ribbon, opening up at the Rock Rose district of the Domain Northside.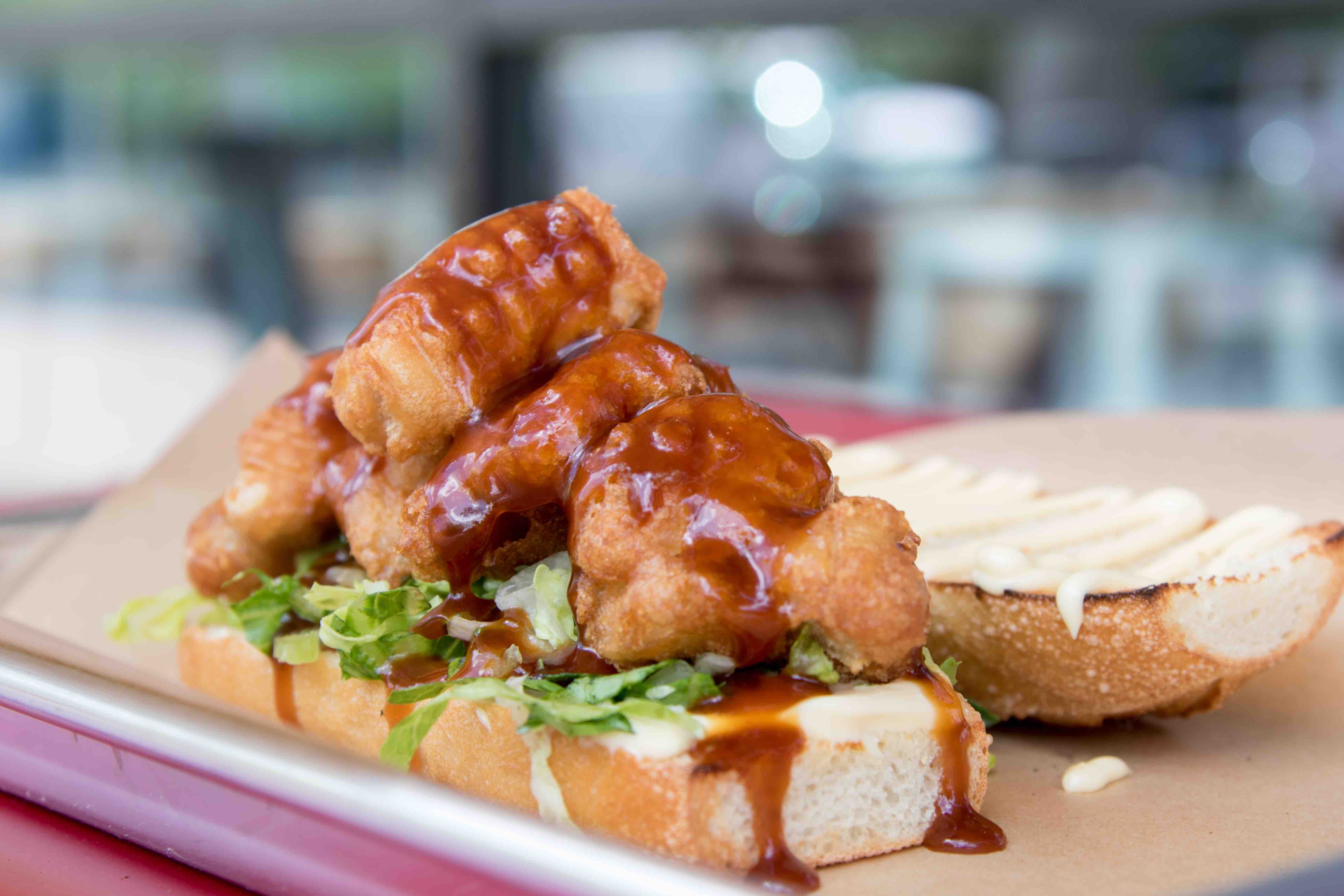 Multinational Meal
Now, this wouldn't be a proper profile without a closer examination of their American-Chinese cuisine. The General Tso's Chicken Sandwich (pictured above) is a monument to multinational meals, incorporating competing cultures and combining them into one.
Quip recap: a po'boy is a traditional southern sandwich out of Louisiana, usually filled with shrimp or other meats. Served on a baguette-like New Orleans French bread, the sandwich is known for having crisp crust and a soft center. Meanwhile, General Tso's Chicken was originally introduced to gratify North American restaurant goers. Although the dish is named after a Qin dynasty statesmen, it has no clear connection to him nor his hometown. Hot, salty and incredibly tasty, the dish has found its home amongst Americans.
Combine the two, and you have the most popular item on General Tso'Boy's menu. Using beer-battered chicken and fresh baked bread, people come from all over to taste this miraculous meal. Along with a variety of other interesting items, such as Cheese Burger Spring Rolls, Sweet and Sour Wings, and Honey Walnut Shrimp, Tso'Boy is making sure that their roots show.
General Tso'Boy
Whatever's next for Jessica and Gary Wu, it will be sure to satisfy. The two have talked about opening an ice cream parlour, or perhaps selling some of their items in retail outlets. Considering how well people have taken to General Tso'Boy, it isn't hard to imagine their continued success. By pulling from their past, they've been able to establish something special, and better yet, they've shown how fun fusion can really be. We can't wait to see what's next!
Foodee is a proud partner of General Tso'Boy! If you'd like to order for your office, click here.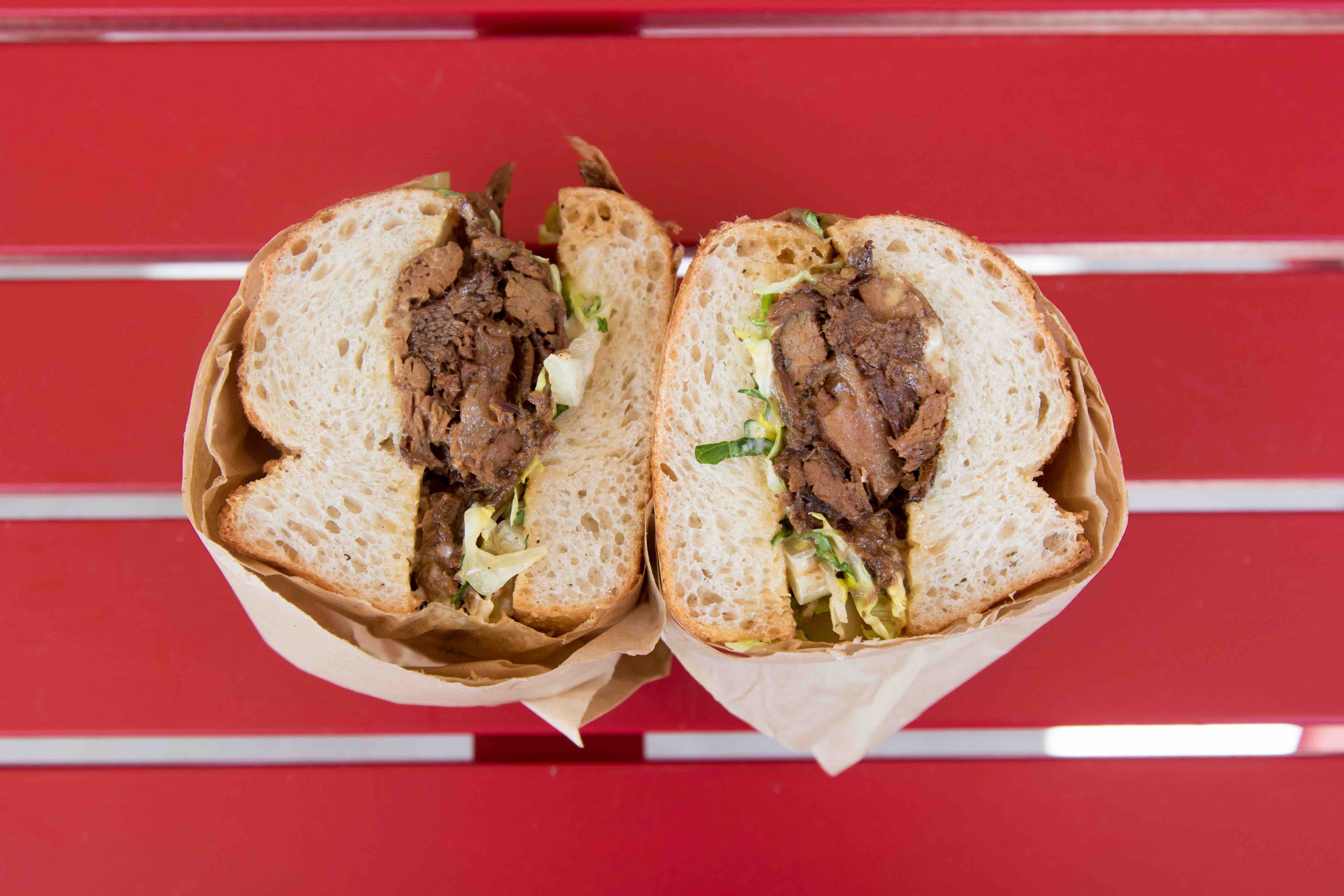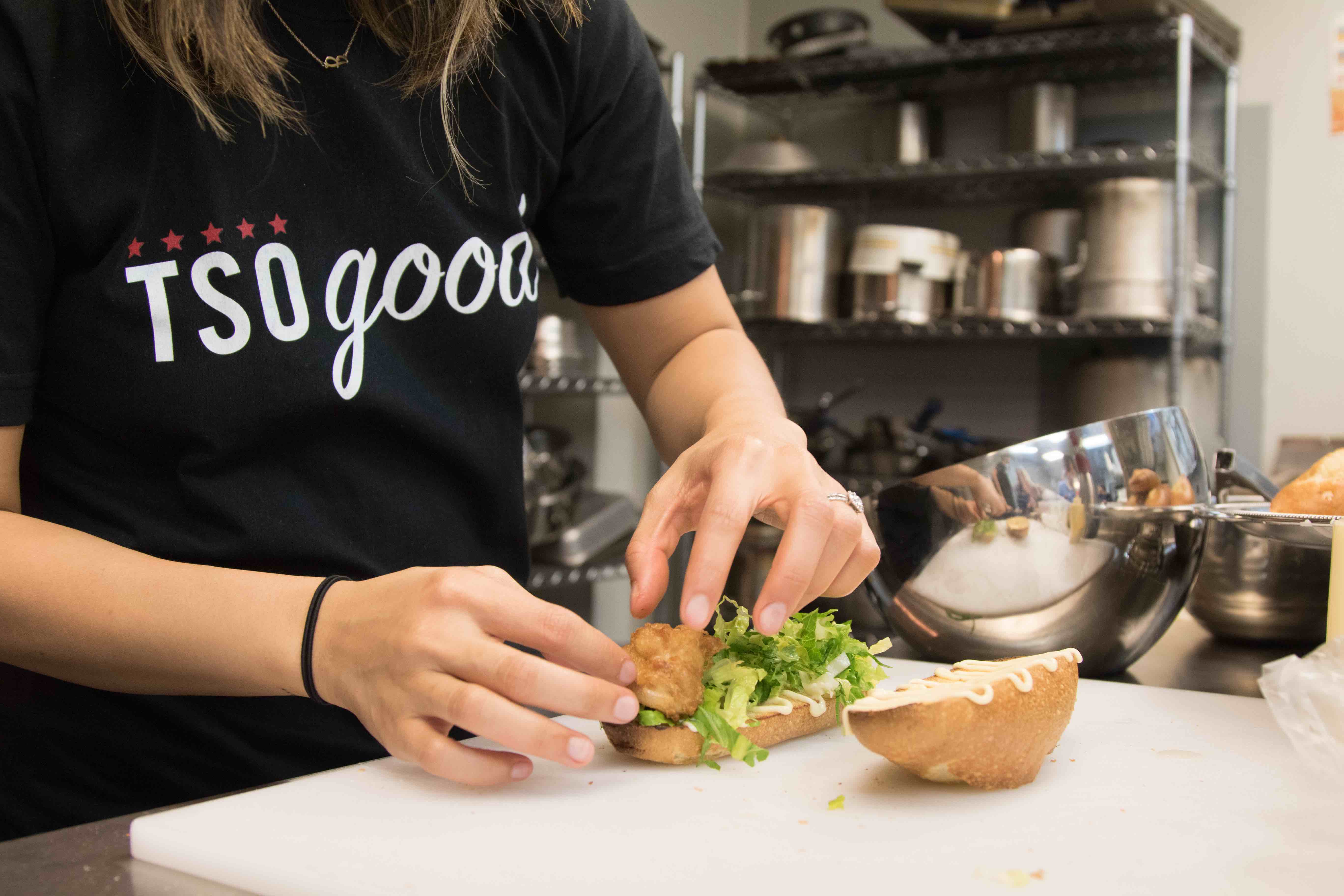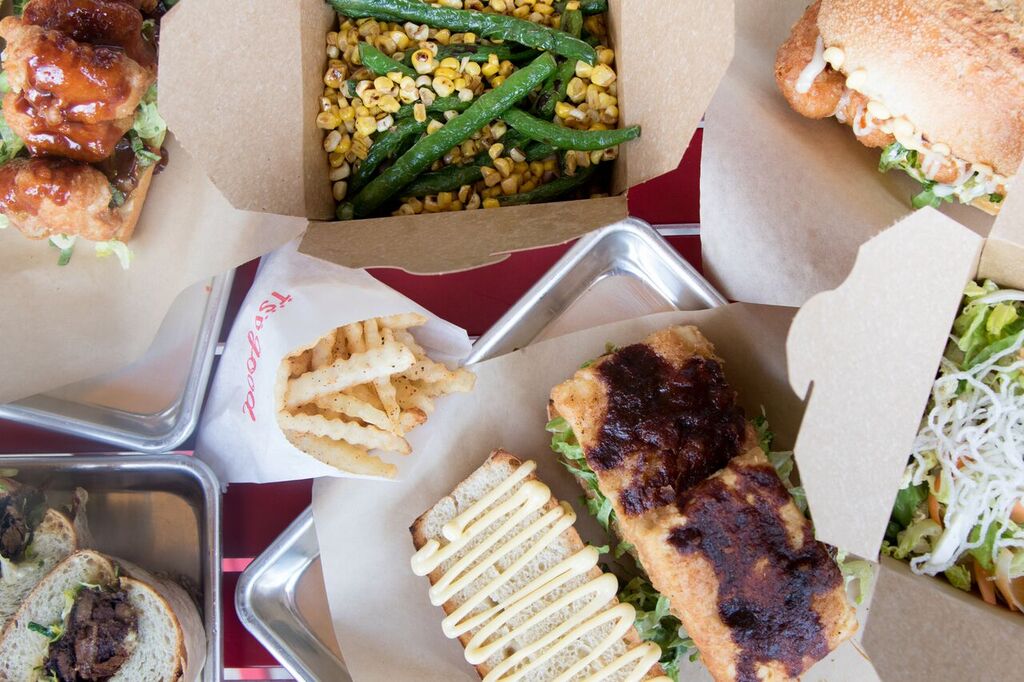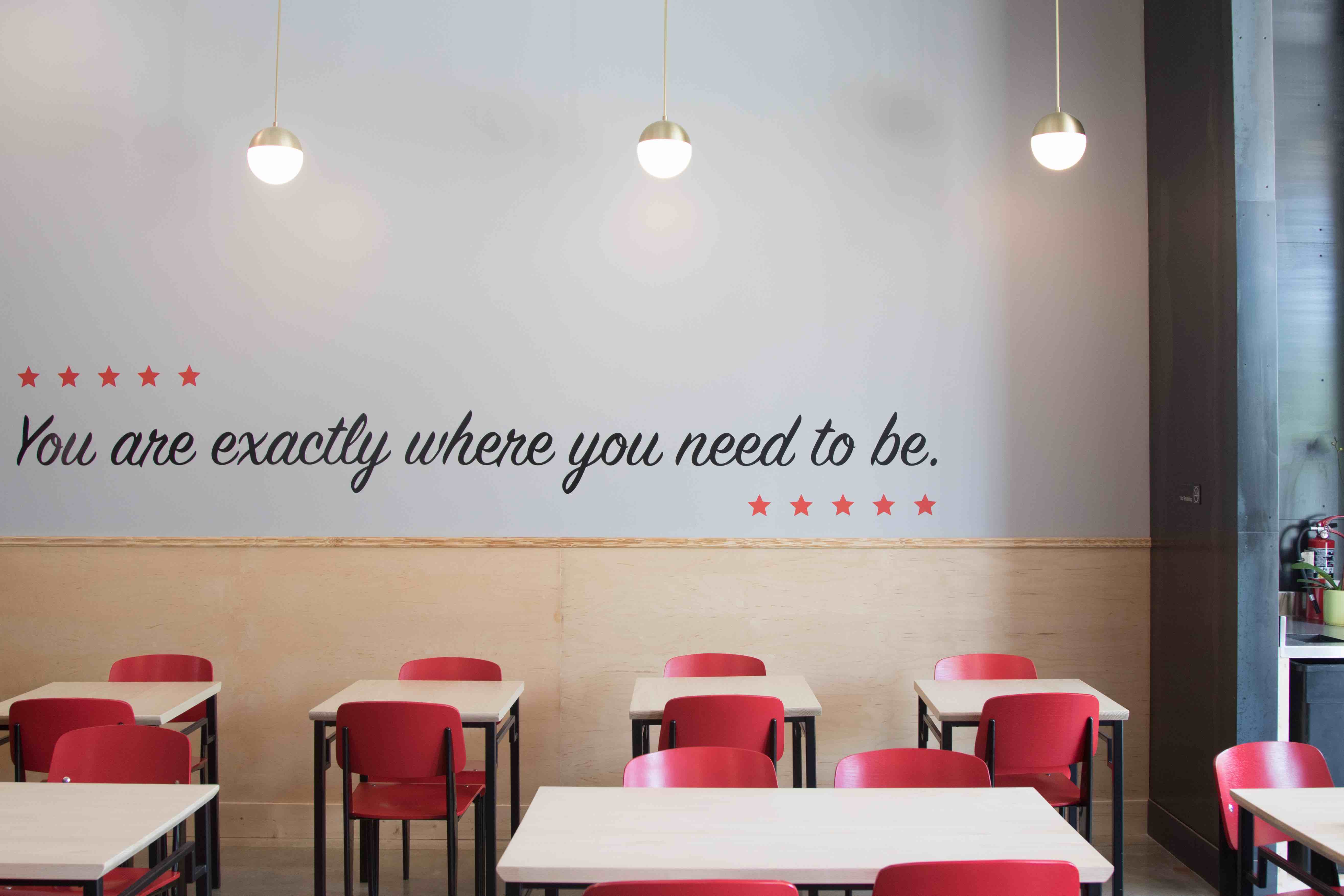 ENJOY THE ARTICLE? SHARING IS CARING.